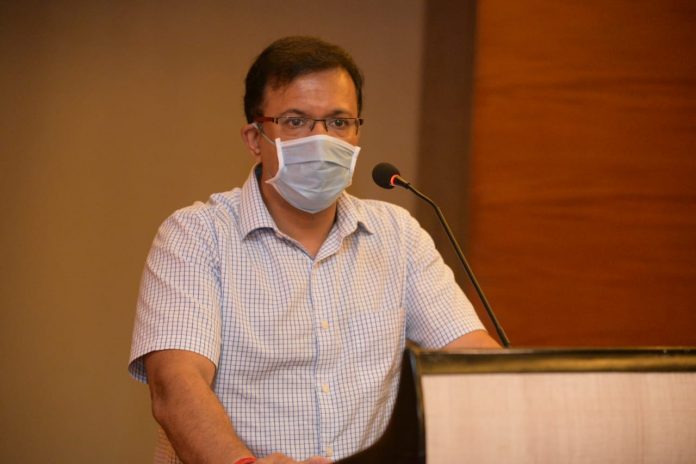 Panaji: Goa government would be distributing 5,000 Home Isolation kits to the COVID-19 patients in a week, State Health Minister Vishwajit Rane said on Monday.
In a statement releasedafter holding meeting to review protocol for distribution of Home Isolation Kits,  Rane said that each kit will be numbered to monitor the stock and kit distribution.
"We aim to distribute home isolation kits to 5,000 patients in a week," he said.
Rane said that each Health Officer will issue prescription to patients receiving the kits. "Daily records of home isolation patients to be signed by respective health officers at Primary Health Centre," the minister said.
He said that the Standard Operating Procedures would be drawn for taking CT Scan and X-ray of home isolation patients. "For critical patients, elderly or co-morbid patients, CT Scan and X-ray to be done beforehand of starting the treatment," he said.
Patients under home isolation who are above 50 plus age will be monitored three times a day while special attention will be given to them by senior doctors, Rane said.
The state government has decided to keep active "few covid care centre to reduce the load on Goa Medical College and Hospital."