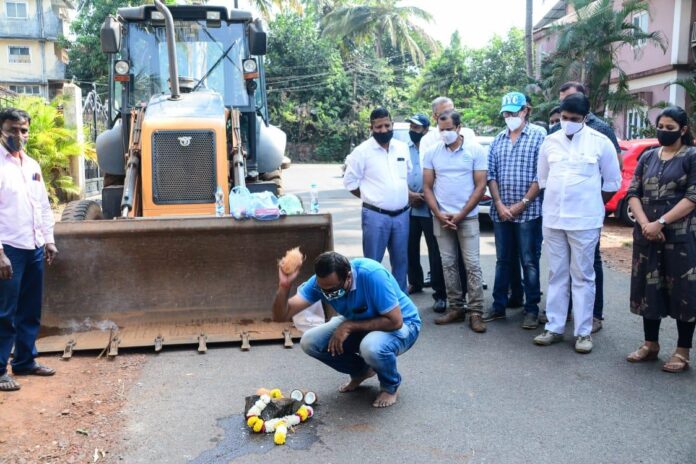 Speaking at the inauguration of Fatorda's final phase of underground cabling at IBM colony , the Goa Forward Party President said that "Fatorda is the example Goa needs, as this is the standard of fulfillment to the people's needs."
Sardesai highlighted that his Fatorda is currently the only constituency in Goa that has worked to build a full underground cabling and sewerage network.
Sardesai said that the citizens from Fatorda had requested to remove the overhead wires ,which have now resulted in 99.9% of underground cabling in the constituency ."
As Fatorda's MLA, Vijai Sardesai has initiated numerous projects under his 'development by consent' approach which looks to immediately solve infrastructure and planning needs. Sardesai pointed out that, "none of the development work have ever been supported by the Pramod Sawant government, and the Chief Minister Sawant has never offered or assisted to release funds for the underground cabling." Vijai stated that all the funds and allocation of funds was done before Pramod Sawant was sworn in as Chief Minister.
Goa Forward Chief Vijai Sardesai said that development by consent in Fatorda is the right example for the state to follow and urged residents of other constituencies to be bold and brave in demanding what is right for them. The GFP Chief said "Fatorda is a rural/urban district that has both village and a city. Therefore, Fatorda has been on a path to ensure it truly encompasses a smart city approach, and there is no reason our people need to be behind, they need to always be moving forward said Sardesai.
Former Chairperson Pooja Naik, Ex-Councilor's Peter Fernandes, Raju Naik , GFP Fatorda Block President Sujay Lotlikar,Sameer Kamat and others were present on the occasion