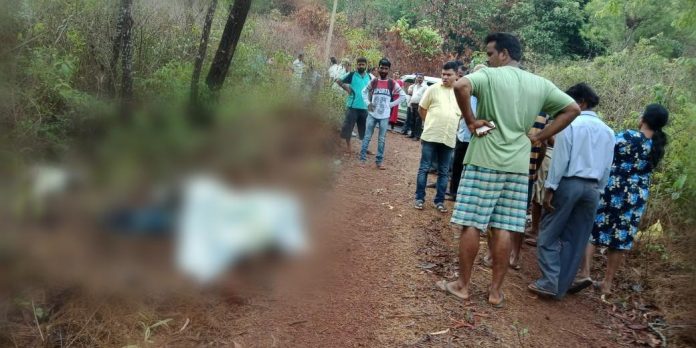 Quepem: Police have arrested second accused in Valancia Fernandes murder case. The investigations have revealed that after strangulating to death, Valancia's body was taken by both the accused on a scooter from Molcornem to Rivnoa and tried to dispose it off in forested area.
Police arrested Shailesh Velip, 25, who was friend of the accused for strangulating her while second accused (whose name would be disclosed after his formal arrest) was apprehended late last night. Second accused had helped Shankar to carry the body on a scooter.
Superintendent of Police (South) Arvind Gawas said that the accused owed huge sum of money to the deceased which he had borrowed from her over the time. The deceased was insisting that the accused should repay her money.
On the fateful day, accused took deceased to his native place at Molcornem in Sanguem taluka under the pretext of showing her his house. The decased was carrying Rs 15,000 on her when she went with the boy.
The accused then took the girl at the side of the House and then strangulated her.
Gawas said that help of second accused was taken to transport the body away from the village. "Both of them took the body on a bike. The girl was made to sit between them and taken to isolated place where it was dumped," he said.
The investigation is in progress. Team led by Police Inspector Roy Pereira under the guidance of Gawas cracked the case in record time.
RELATED
https://dev.goanewshub.com/why-did-30-year-old-valencia-fernandes-travelled-from-curtorim-to-rivona/
https://dev.goanewshub.com/one-arrested-in-connection-with-valencia-fernandes-murder-case-role-of-more-probed/
https://dev.goanewshub.com/she-is-not-that-valancia-fernandes/