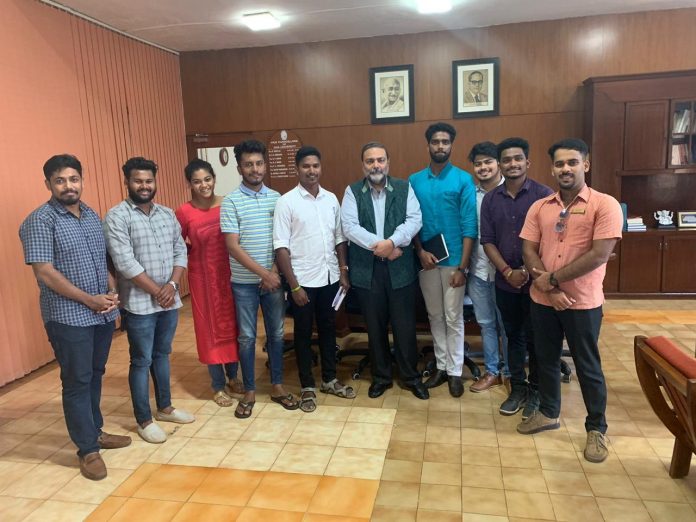 Panaji: Goa University Students Council (GUSC) headed by its chairman Khemal Prabhu Shirodkar today called on Vice Chancellor Varun Sahani, with their various issues.
Council informed that it discussed various issues like 50 percent refund of revaluation fees if the marks get increased to a certain extent  after Revaluation, growing miscommunication with the student and faculty,need of National flag in the campus and to increase sports allowance.
They said that VC has replied in positive to all their request.
On national flag demand, the delegation said that the VC informed that along with the upcoming "Manohar Parrikar law School in the University campus a new entrance of University will be highlighted with proper entrance boards and a National Flag.
in its reply with regards to fees said that he will look into the issue and make appropriate changes.
VC has also said to encourage students to take up  sports activities.