Panaji; The lockdown musical video by like-minded ladies in the state is making waves with it depicting life of a woman during this period.
The video titled "Teri Kya Story Hai" has women from professions like doctor, teacher, actress and also homemakers lending their contribution for it through whatsapp videos during the lockdown time.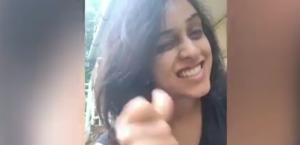 "We Women are not locked down, it is actually just the usual routine, garnished with even more add on chores during this phase. Be it the mother, the daughter, daughter in law or the wife, to each, their own," said Neha Savkar Vaze, who has penned the song.
She narrated how over a phone call, how singer state-based singer Akshada Talaulikar and she came up with the though of doing  something musical which pops out of the box during lockdown.
Vaze said that  the next important thing was presentation, And the best path for this track to reach out to the heart and homes of our fellow goans was definitely going to be through the women themselves. "So be it, we randomly  chose a few goan ladies we commonly know, who we thought would enjoy being a part of this, made a WhatsApp group and asked them to click a few bytes lip synching with the main track and forward it to us," she said.
The video has one woman from every different field and also residing in different parts of the state.
"Must Say, The tempo of the song definitely paralleled with the tempo of excitement of each one of them who were now going to represent each and every Superwoman out there," Vaze said.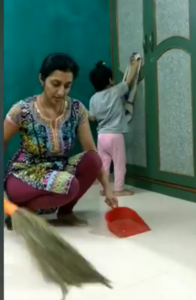 Singer Akshada Talaulikar said that the composition happened in half a day but the herculean task was getting the music arranged.
The singer being confined to home, she did not have access to any professional tools, but this was one of an experience.
She travelled to Porvorim to a friends place via Divar,  Narve , Aldona skipping the eyes of the police forces on the road, reached the recording studio.
Vaze said that the video when it went online made waves with the people accepting it overwhelmingly.
"The humongous and overwhelming response, views, shares, and loving comments coming from all over left us all happy and satisfied," she said.
Priyanka Amar Dhumtekar, a homemaker, who has also participated in the video said that it took approximately eight days to release it, but the response was encouraging.
She said that all the participants were excited and  had lots of apprehensions while recording the video.
"When it went online it was awesome as personally we all ladies received so many call and messages we were feeling like celebrity," she said.
Here's the link for full video
https://www.facebook.com/akshadamusic/videos/682629909215018/