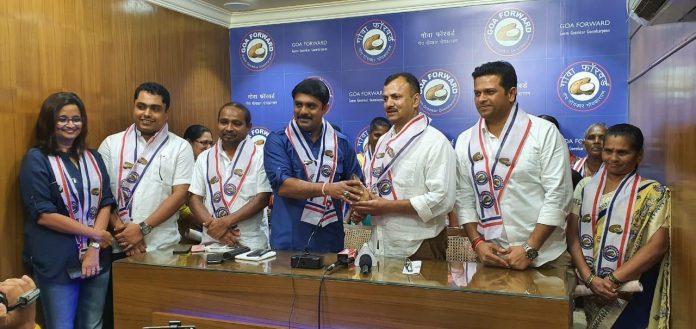 Panaji: Goa Forward Party cemented its presence in St Andre constituency with the induction of Jagdish Bhobe into the party.
Bhobe had contested 2017 election from the constituency on MGP ticket. He had lost to Congress candidate Francis Silveira.
The leader joined the party in presence of GFP chief Vijai Sardesai and MLA Vinod Palyekar.
Bhobe said that after assembly election, he was not getting any support from MGP leaders. He said that he lost the election as 70-80 per cent votes due to the name "Maharashtrwadi".
He said that GFP has been youngest regional political party with its high command in Goa itself. Bhobe also appreciated Sardesai for keeping up his 'word' (utor).