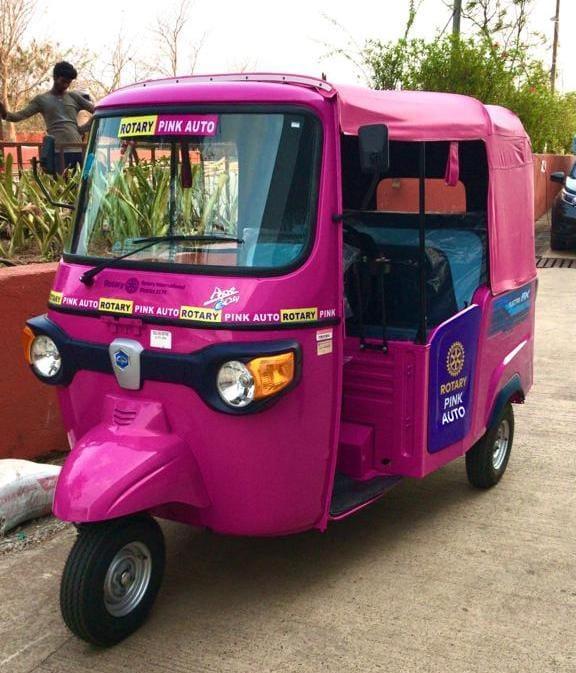 Panaji: Rotary International District 3170 with the support of Govt of Goa has announced a project to help ­needy women in Goa become self-reliant under an ­initiative named Rotary – Pink Auto.
Rotary clubs in Goa will identify confident ladies, willing for self empowerment, in respective city areas and provide beneficiary women with …
driving ­lessons and licences,
training in ­self-defence skills.
Health n Diet tips to keep them healthy.
To keep the women drivers' identity distinct, Rotary will provide them with pink ­uniforms and with rotary branding to the rickshaw
Rotary- Pink Auto will be fitted with GPS + Electronic meters and also could be facilitated by App for bookings. Operational advised timing of the Rotary-Pink Auto will be from 7am till 7pm.
The Rotary-Pink Auto strictly will be driven by beneficiary with ladies or senior citizens accompanied by lady as passengers only.
Beneficiaries can also tie-ups with schools and colleges for pick-up and drop services, especially for girls and women.
On completion of training successfully and obtaining their commercial vehicle license, these women will be guided to apply for auto loan from EDC.