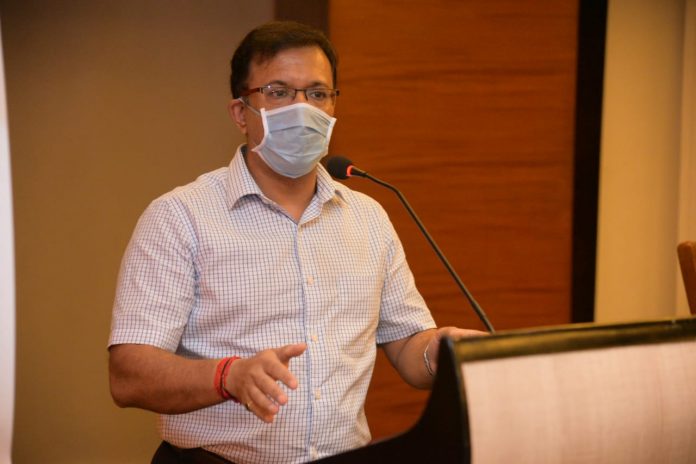 Panaji: Health Minister Vishwajit Rane welcomed the newly elected Health Secretary Amit Satija and briefed him on the status of COVID-19 in the state; COVID hospitals, COVID Care Centers, etc.
Rane chaired the Expert Committee Meeting on Friday in which the respective nodal officers of COVID Hospitals informed the new Health Secretary on the current situation and past activities pertaining to COVID-19.
Discussing about digitizing of health records, the health minister said that digitisation of health records has brought a paradigm shift in patient monitoring. "It has helped us in early intervention and preventing the possibility of a cytokine storm," he added.
Talking about the home isolation kit which was launched by chief minister Dr Pramod Sawant on this occasion Rane said, "The Home Isolation Kit is a game-changer, we are using Ivermectin and Doxycycline for prophylaxis which has no proven side effects. It gives me great pleasure to inform you that the use of Ivermectin for the treatment of patients are also being followed by the Australian Government."
Lauding the work for health workers Rane added, "Our Health officers are doing a commendable job with monitoring of home isolation patients, 2,500 calls are being made daily."
Lastly, the health minister said that issues pertaining to hygiene, food services, and staff crunch have also been resolved.