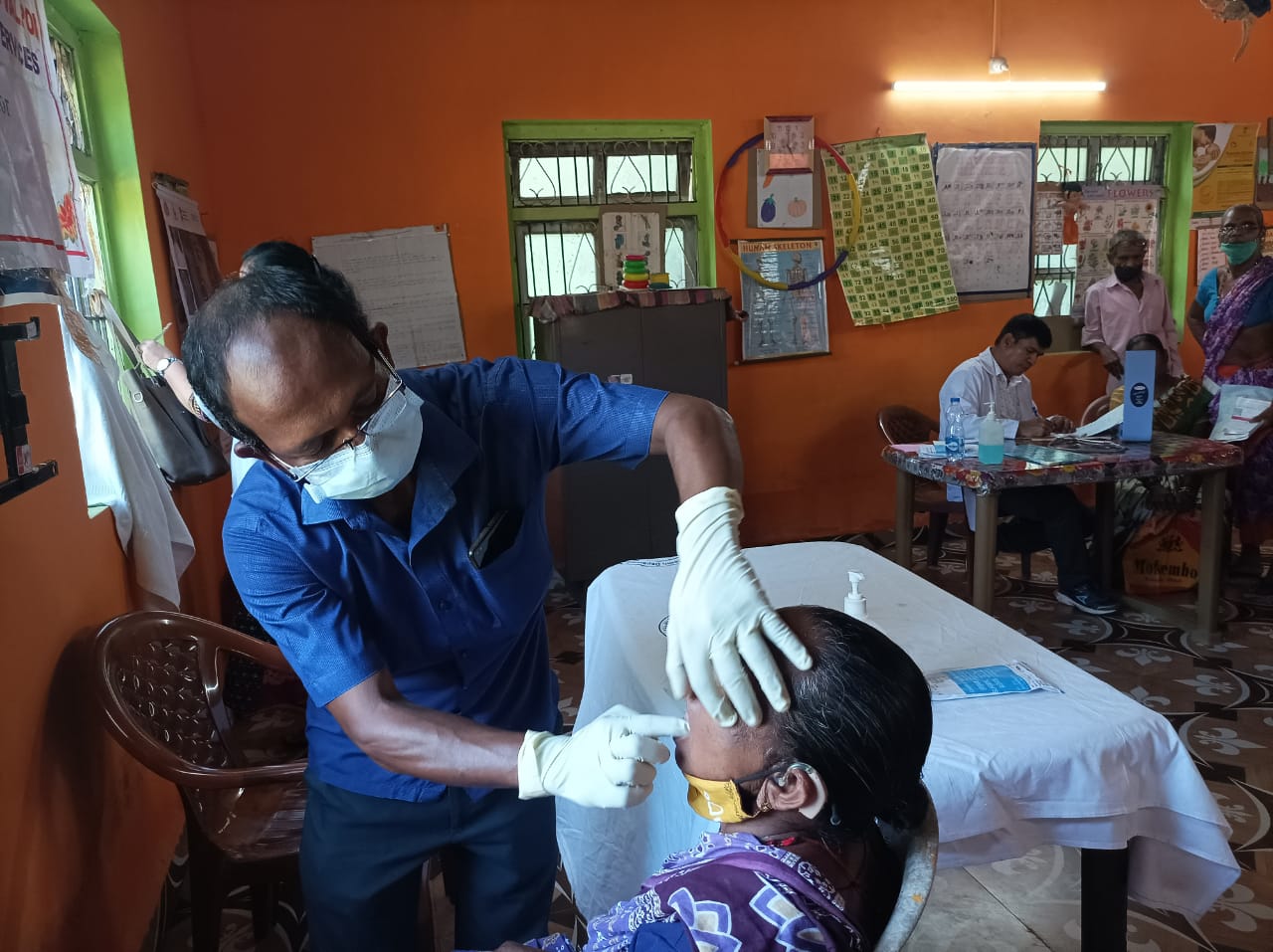 Around 100 villagers took benifit of Camp, General medicine, Gynaecologist, Dentist, Ayurvedic physician and Nutritionist were the specialised services provided to the villagers. This camp was organised with the vision of Health Minister Vishwajit Rane to provide health services to the door step of the people.
Senior Medical officer Dr. Rupchand Navelkar said that such Non Communicable Diseases camps are organised in all villages by the CHC Valpoi on monthly basis.
Elderly people who face difficulty reaching main health centre in city also got benefited as screening test for diabetis was done at the camp. Nutritionist Juhi Joshi spoke to villagers on proper intake of Food.
Dentist Dr. Videsh Jalmi did oral examination of villagers and spoke on dental care.
Gynaecologist Dr. Nitisha Shet had a special OPD for women.
AYUSH opds were carried out by Dr. Bhide.
Free medicines were given to villagers. Other staff who were present were Public Health nurse Sulbha Sawant. Lady Health Visitor Kavita Gawas, Nilesh Gaonkar, ANM Baleshwari Gaonkar, Siya Mauskar, Priyanka Gawas, Savita Gaonkar and others were present.