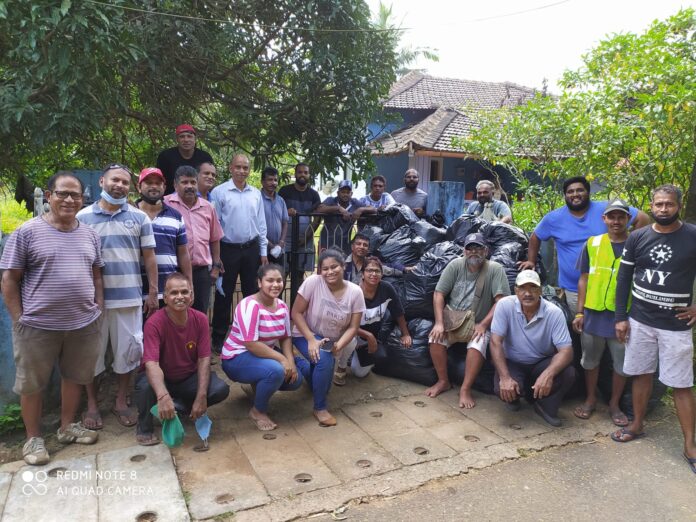 Chandor: The like-minded socially conscious individuals and organizations from Chandor Cavorim village took up the drive to clean up the roadside garbage.
The garbage which was filled in ore than 30 huge bags was collected during the drive on Saturday.
The cleanliness was organized by Ganv Bhavancho Ekvott and supported by Chandor Club, Guirdolim Club, Chandor Seamens Association, Villa Marex and Chandor Guirdolim Veterans.
The programme started at 8:30 am and ended in two hours. Besides the main road two major interior roads were also cleaned.
However, some dark spots remained to be completely cleaned.
Guirdolin Village Çleanniness drive will be held on 14 Nov. 2021.