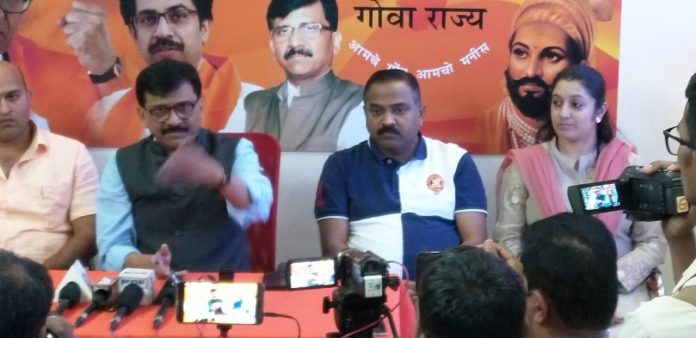 Panaji: Shiv Sena today announced that its Goa unit President Jitesh Kamat will contest from North Goa Lok Sabha seat while its Vice President Rakhi Prabhudesai Naik will be fielded from South Goa.
Party's senior leader and Goa desk incharge Sanjay Raut who was in Goa made this announcement during a press conference.
With the announcement, it is clear that Shiv Sena will fight the election on its own symbol, contrary to earlier presumptions that Goa Suraksha Manch may take a share of the pie.
Shiv Sena has also announced that they would be contesting upcoming Mandrem seat for by-election.