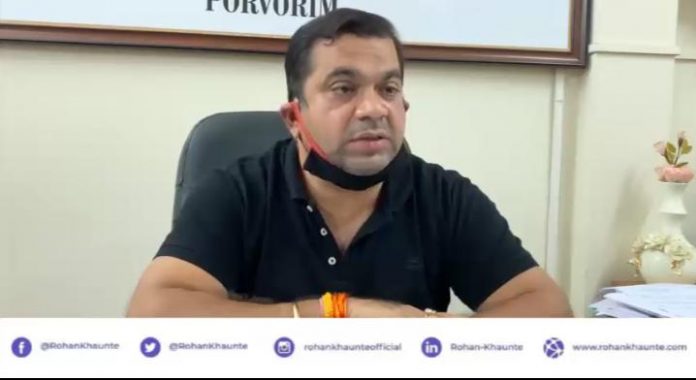 Porvorim: Independent MLA and former Revenue Minister Rohan Khaunte on Monday questioned intentions behind proposed train between Delhi to Goa.
Khaunte alleged that Pramod Sawant-led government is giving backdoor entry to the influential non-Goans, who want to come to Goa as the state is classified as "Green Zone."
"We are fortunately in Green Zone for COVID-19 infection. But this tag of Green Zone has created lot of attraction towards Goa, wherein non-Goans wants to come here and stay," the Independent MLA said.
He pointed out to the statement by chief minister Pramod Sawant on Monday that people from across the border were being smuggled in the state through illegal means.
Khaunte said chief minister's admission should be viewed seriously as "we don't know, how many people have entered the state without being tested for COVID-19."
"While genuine Goans are finding it difficult to come back home, there influential people, who are well connected have been given permission to enter the state," he alleged.
"I challenge the local officers to go and check how many houses which were closed during the last survey (health survey conducted last month), have now opened up with the people living in them," Khaunte added.
Pointing out to the train that will run between Delhi to Goa on May 15, Khaunte questioned the wisdom of having such a train arrive in the state.
"For whose benefit, this train is being run? What is the mechanism to ensure that non-Goans wont enter in through the train," he said.
"There is no clarity on these crucial issues. Such a non-clarity can create problems," Khaunte said.