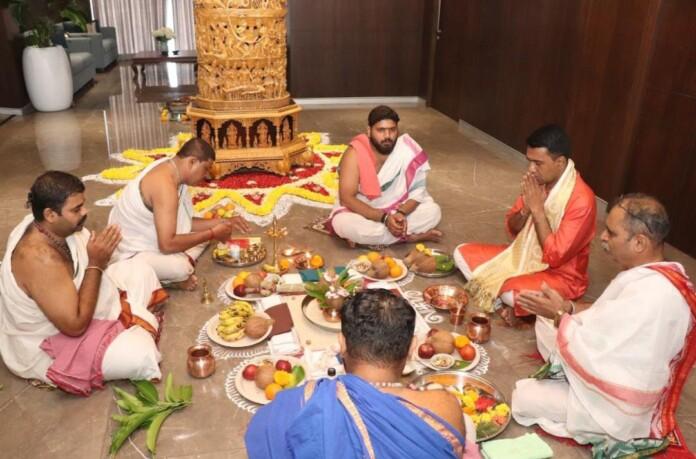 Panaji: Chief Minister Pramod Sawant on Tuesday inaugurated the refurbished administrative building for the state government and named it as "mantralaya" on the occasion of Goa Statehood Day.
The state government has refurbished the existing ministerial block building with the latest amenities at Porvorim.
Sawant said inaugurated the refurbished building which was also named as "Mantralaya."
Talking to reporters after the inauguration of the building, Sawant said that the Mantralaya building will continue housing Chief Minister's office, cabins for the cabinet ministers and also a conference room.
He said that the building has been refurbished considering the requirement of the state for next fifty years. Sawant said that the interiors of the building reflects the rich culture of the state, which is also known as Lord Parushuram Bhoomi.
Sawant said that the idols of Lord Ganapati, Lord Sri Krishna and Lord Vishnu are also part of the interiors of this building.
Greeting people of Goa on the occasion of 36th Statehood Day, the chief minister said that the state has progressed since the time, it has bestowed the statehood. He said that the state has seen rapid progress since the year 2014 when Modi-led government came to power in the centre.
He said that the human development and infrastructure development has been a priority of the state government. Sawant thanked the centre and Prime Minister Narendra Modi for accelerating the development of the state.