Panaji: The nine-day festival of Navratri, which commenced on Saturday, has been celebrated with pomp and fervour over the years. However, this year the celebrations are likely to be dampened considering the outbreak of coronavirus across the world halting all major festivals.
Even during difficult times like pandemic images of Durga Puja and Navratri preparations from across the country give an idea of how two of the biggest festivals in India will look like this year and what people are planning to do.
The Gujaratis of Goa are observing minimalistic Navratri celebrations, carrying out all the essential prayers and offerrings. What is most exciting about the festival during a times like these is how the community has come up with different ways to worship ma Durga. GNH went around interviewing Goa's garba and dandiya enthusiasts, here is what they had to say.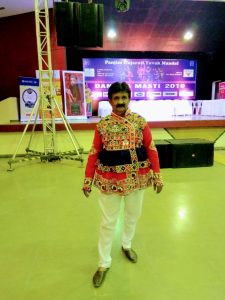 Mukesh Desai, a resident of Ribandar believes, "India is a country rich in its heritage due to its diversity, therefore festivals of all religions are affected due to corona virus."
Gujaratis all over the world celebrate Navratri however this year Desai celebrated Navratri with limited people, "This is the first time we're not playing Garba and Dandiya, even during Portuguese era the Gujaratis in Goa, Daman & Diu celebrated Navratri."
This year he is worshipping Durga ma at home the ladies of his house go and play Garba in the temple with limited people, Desai added.
Many temples have decided to suspend public functions and only hold bare minimum rituals this does not stop Kajal Shah from celebrating Navratri in her own way. Although she can't find a priest to perform the necessary pooja, her family is doing pooja at home as well as making sweets and delicacies of the festival to make Navratri memorable.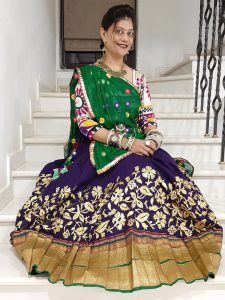 Dandiya, Garba, men and women in colourful attire and music playing with live Orchestra which goes on for nine days and finally culminates into the 10th day as Dussehra. This year for Komal Shah, although Dandiya the dance with sticks and colourful attire was not possible she did play Garba with limited people to celebrate the Hindu deity Shakti. She also went to temple to offer prayers.
Navratri is one of the most popular festivals and is called the longest dance festival of the world. How did you celebrate Navratri? Let us know in comments below!