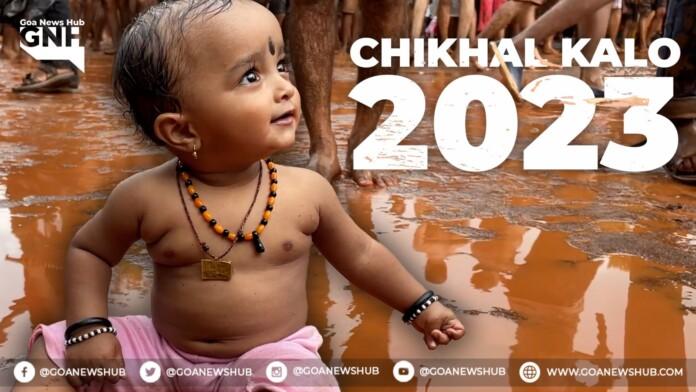 Marcel: Goa Tourism department's involvement in Chikhal Kalo festival has taken the festivities to another level. What was the most amazing scene in the festival was to see Tourism Minister Rohan Khaunte and Art and Culture Minister Govind Gaude, themselves participating in the festival, without any barrier.
Goa News Hub has caught every minute of the festival with its strong team of five cameramen. You can watch the entire video by clicking here:
The festival dedicated to Shree Devki Krishna Temple at Marcel has been an annual affair for centuries. It is not just playing in the mud, but also has a tradition of playing Bhajan in the temple for 24 hours and other rituals.
The games that Lord Krishna played during his childhood are aped during the festival. No wonder, that is why, even the children participate in this festival with full vigour.
Goa News Hub has brought extensive coverage of the festival through Instagram reels and other videos. Follow us on Twitter, Instagram and YouTube to watch the detailed coverage.