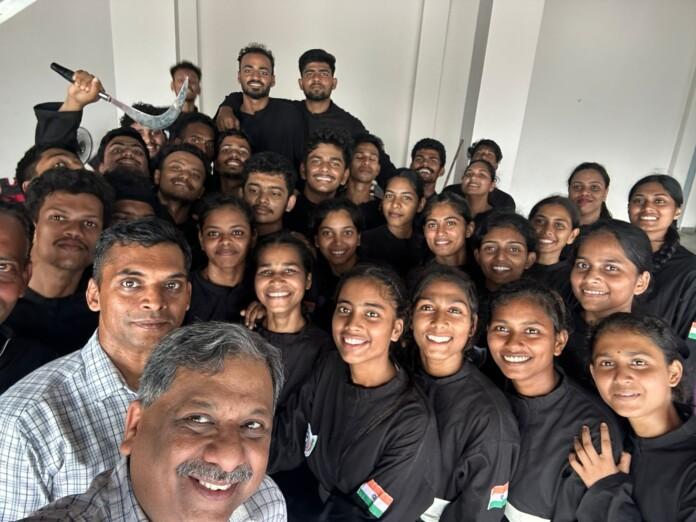 Panaji: President of Goa Pencak Silat Association Dr Shekhar Salkar visited Manohar Parrikar stadium at Navelim to oversee the preparation of Goa pencak silat team for the National championship to be held in Goa from 26th October.
The .Secretary of the association cum coach demonstrated the preparation.
"I am quite sure that our team will bring at least 8 to 9 medals for the state" said Salkar
Coach shri Anthony was beaming with confidence and assured medals from his team for goa state.