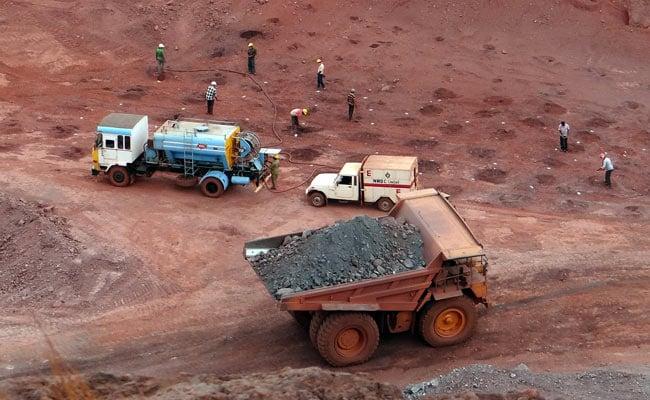 Ponda: Goa Mining People's Front (GMPF), representing the cause of lakhs of people gainfully employed in the mining industry in the state of Goa appeals to His Excellency Governor of Goa, Shri Satyapal Malik and the Chief Minister of Goa Dr. Pramod Sawant for immediate mining resurrection to help protect livelihood of 3,00,000 Goans. Resumption of mining in the State can further augment the national foreign exchange reserves to approximately Rs. 6000 crores amid the present economic downturn on account of Covid-19. Resumption of Mining activities would in all likelihood also give boost to State's Economy which has lost around 3500 Crore per year due to mining stoppage. GMPF also expresses its gratitude towards the Governor for writing to the Union Home Minister, Shri Amit Shah ji requesting immediate recommencement of mining activities in the State.
The current outburst of COVID-19 pandemic has further intensified the tragic economic condition of the State in a precarious condition. With state borrowing standing at an all-time high of Rs. 20000 Crores, the amount of debt has been further increased in the past 2 years. The state has witnessed the same sharp spike in state debt levels from 2012 – 2016, when mining activities in the State had stopped for a period of 4 years.
Mr. Puti Gaonkar, President, GMPF today said, "We request His Excellence Governor of Goa, Shri Satyapal Malik for urgent meeting with a small GMPF delegation. We wish to bring to his notice that immediate resumption of Goa mining industry is very crucial, for restoring state economy & saving livelihood of lakhs of people who are directly and indirectly dependent on mining for survival. We also request the Hon'ble Governor to not give undue importance to utopian ideas being put across by some NGO's as we believe that the present
solution for mining resumption as suggested by His Excellency and the Government of Goa Led by Chief Minister is done after considering the interest of State and its People."
"Goa Foundation is not the sole custodian of our State. We don't subscribe to their misplaced notions equest them to stop its anti-people activities immediately in larger interest of the state." further added Mr. Gaonkar.
"Over three lakh Goa mining dependents are suffering for past more than 2 years and COVID-19 has added to their sufferings making situation even worst for them. Immediate resumption of Goa mining seems to be only saviour for mining dependents and Goa state at large to overcome this challenging situation."Mr. Puti Said.
The Mining Industry in the State of Goa has always had a symbiotic relationship with the community and have co-existed for the last 6 decades. The Mining industry prior to its shutdown in March 2018 provided livelihood roughly to around 3,00,000 people in the State either through direct employment or indirectly. According to the recent report Centre for Monitoring of Indian Economy (CMIE) unemployement rate in Goa was at an High of 13.3% in April 2020 and the shutdown of tourism industry for at least a year would further aggravate the unemployment rates in State.