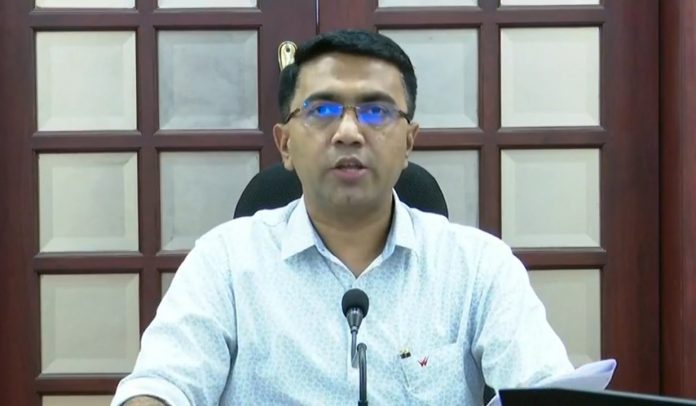 Panaji: Goa is contemplating the possibility of drafting separate Standard Operating Procedure (SOP) for people arriving from COVID-19 hit Maharashtra, Chief Minister Pramod Sawant said on Tuesday.
Sawant said that of the total cases detected for COVID-19 infection in the State, 90 per cent arrive from Maharashtra.
Opposition parties have been demanding that Goa government should change the SOPs to suit the requirement of Goans.
The Chief minister said that the SOP drafted by the state government will remain same.
"But, we are thinking about Maharashtra as 90 per cent of patients infected with coronavirus in the state are from Maharashtra," Sawant said.
"We may bring separate SOP for Maharashtra as cases are increasing in Maharashtra," he said.
Sawant said that Goa government is in talks with Railway Ministry appraising them about the fact that majority of patients that arrived in Goa were from Maharashtra.
Talking about Goa scenario, he said that the situation in the coastal state is "under control." "Local has not been detected positive for the infection. The cases that are reported are those who have arrived from outside the state," the chief minister said.