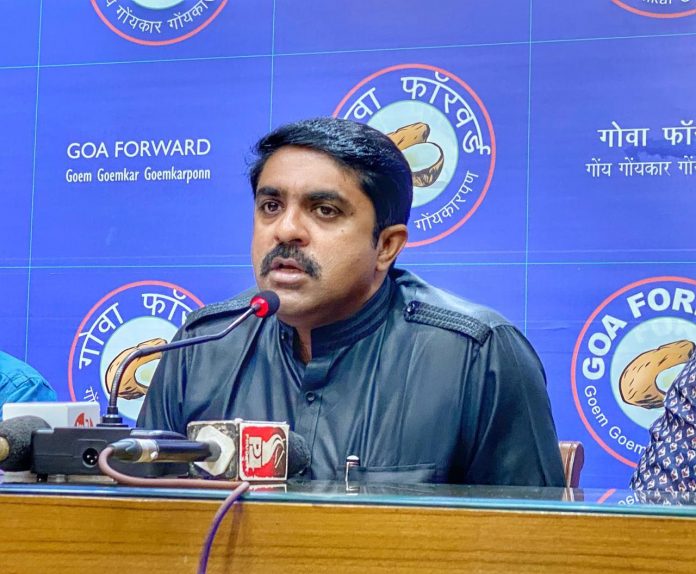 Panaji: Goa Forward Party on Saturday said that they will cobble united opposition against BJP-led government during upcoming assembly session demanding discussion on the issues like Citizenship Amendment Act (CAA) and Mahadayi river diversion.
GFP President Vijai Sardesai, who is also Fatorda MLA, said that the party will also raise issue concerning confusion around the arrest of men who had reportedly threatened State PWD Minister Deepak Pauskar.
The Budget session of Legislative Assembly will be held between February 03 to February 07.
"All the three GFP MLAs and independent MLA Rohan Khaunte have moved amendment to Governor's Address, which was delivered during the first session of the year, held last month," Sardesai said.
He said that his party will demand short duration discussion of two-and-half hours on the issue of Mahadayi river diversion, CAA. NRC and reservation for Scheduled Tribue in the assembly.
"We want discussion on the statement of Governor that Goa has been cheated on Mahadayi river issue by centre," he said.
Sardesai said that other opposition parties including Congress, NCP and MGP will coordinate with them for raising the issue on the floor of the House.
   "The discussion on CAA/NRC will be taken up jointly along with the Opposition MLAs of the Congress Party since we have already spoken to the Leader of Opposition Digamber Kamat about the same," he said adding that NCP MLA Churchill Alemao will also be joining the opposition benches during the discussion.
GFP would be moving 15 calling attention motions including one to discuss threat to life of State PWD Minister Deepak Pauskar.
Three men were arrested when they had come to collect extortion money at the official residence of Pauskar.
"It is surprising that all the three men after their arrest were sent to Judicial Custody and were given bail overnight. They should have been subjected to custodial interrogation," Sardesai said.