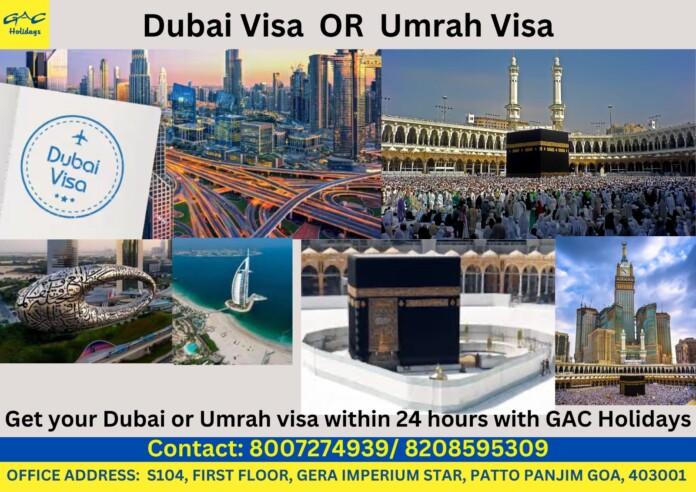 Umrah, is a Piligrimage in Makkah where pilgrims across the world travel in the holy land for muslims. GAC Holidays has started with premium packages with 4/5 star hotels in Makkah targeting the people who wish to stay close to the Masjid Al Haram Mosque.
We are dealing with 5/4 star hotels inly, because we do not fave complaints in Makkah when we deal with such hotels says a GAC Represetative, the closest hotels to the mosque are all 5 stars and it becomes a hassle if the hotel is far from the mosque.
GAC Holidays will be conducting groups and individual packages for all the people depending on the requirements. The time frame for Umrah visa is 24 – 48 hours only and their team is available for any issues faced by the clients for the visa.
Get in touch with GAC Holidays to Book your Umrah Tour.