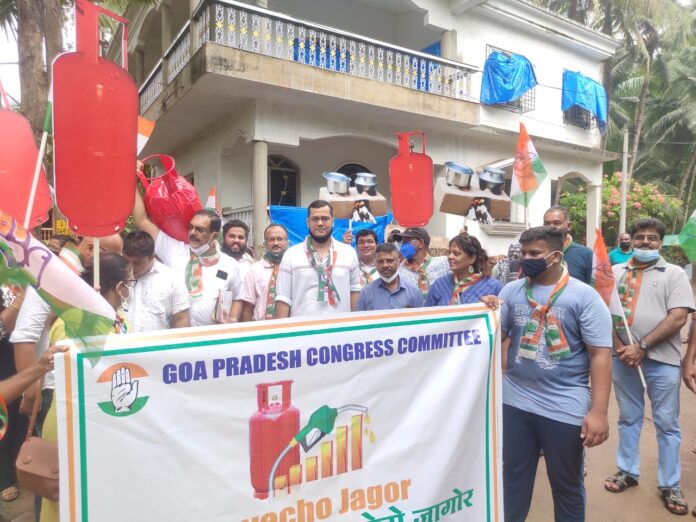 Cuncolim: The Cuncolim Block congress started a door-to-door awareness campaign in a massive way to protest against the price rise of essentials and mismanagement of administration of the BJP Government, in the presence of Block President Assiz Noronha, Youth President Saikunj Dessai, Mahila Morcha President Mrs. Sonia Fernandes, Mrs. Sabita Mascarenhas, Cuncolim Congress Leader Mr Yuri Alemao, CMC Chairperson Dr. Laximan Naik, other CMC Councillors and other Congress workers and supporters.
The Congress leaders and workers met citizens and educated them on how the present BJP government had caused tremendous inflation and price rise thereby increasing the unemployment and poverty in the country thereby stressing on need for getting Congress Government in upcoming elections.
Congress leaders started visiting house-to-house in Cuncolim constituency distributing pamphlets on how Congress tenure had economic stability and explaining people how Congress government had controlled price rise of petroleum products.