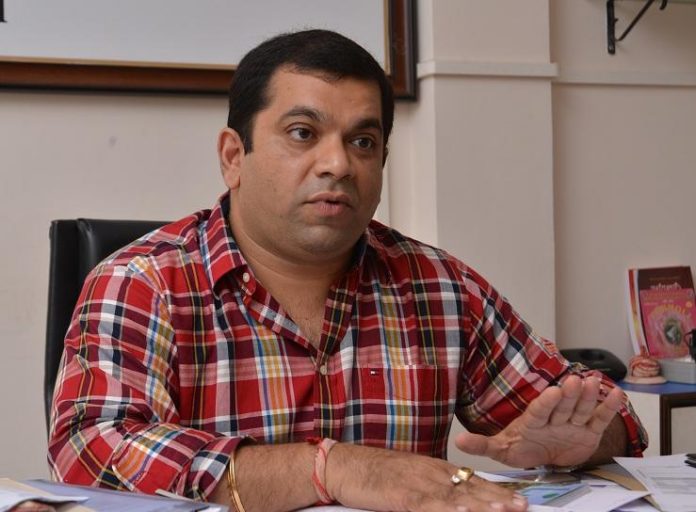 Time and again I have been earnestly stressing on the fact that Community transmission is a reality in Goa but my genuine observations were treated with political disdain by the CM and the Goa Government.
I was fervently raising my voice out of genuine concern for my fellow Goans but the CM and his Quarantine Tourism Henchman Lobo were conveniently ignoring the dangerous situation and exploiting the relaxations of Unlock-1 to fill their coffers.
Even after the all party meet where every leader worth his salt made it clear that the situation is getting out of control, our Dr CM came out with the deadly oneliner "Bhivpachi garaz na".
Would he still continue saying that when his tomfoolery despite ever growing cases has now reached catastrophic proportions.
Would both these devilish minds still go ahead with their plans to open up the hotel industry in the name of economic welfare when the whole world is thinking in terms of survival welfare.
Now since the CM has finally acknowledged community transmission albeit very late, will he show the willpower and prudence in sealing the borders, increase testing ratio, prepare for the worst by soliciting help from the Army Medical Corps, requisition Rail Isolation Coaches OR will he still go with the agenda of moneybags while Goans end up in Corona body bags 10 feet under with not even decent final rites.
I seriously feel that it's time to do away with Home Quarantine and make Institutional Quarantine compulsory because its the only way to ensure total containment against further spread.
Letting people be to take care of themselves will not help. This is the time when the State should take control of things to ensure that no more lives are lost to COVID-19.
If we fail in taking the drastic steps now, then our very existence is at stake and sadly there won't be anyone left to even point out that Dr Pramod Sawant and his inhuman governance wiped out the population of Goa.
I appeal to the CM and Government to wake up to the imminent truth that the shadow of death is looming large over Goans.
Blog courtesy: www.rohankhaunte.com