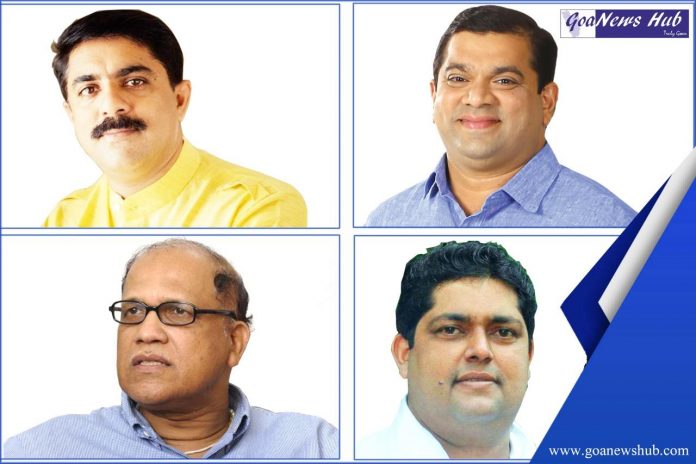 Porvorim: As the State government is all set to face five-day-long budget session of Goa Legislative Assembly, all eyes are on four crucial MLAs from the opposition benches.
Of these four, two were part of the ruling government until recently, but has successfully taken over the role of opposition in the last few days.
These four have been busy tabling questions in the run up for the assembly session. Khaunte and Sardesai have also complained that the questions tabled by them are missing. Our analysis:
DIGAMBAR KAMAT, Leader of Opposition
Kamat is facing biggest challenge to lead Congress Legislative Party, which comprises of  four former CMs. The LoP  has been accused of being mild towards the ruling benches. Kamat's capabilities as Leader of Opposition would be put to trial during upcoming Session.
VIJAI SARDESAI, Goa Forward Party Chief, Fatorda MLA
Goa Forward Party was pushed to the opposition benches, by Chief Minister Pramod Sawant, in July, 2019.
Sardesai who was absent for most of the time during last assembly session (monsoon session) has vowed to be active this time.
The issues like CAA, Mahadayi, Financial Mismanagement are likely to rule the assembly session. GFP is expected to take the role of main opposition as Sardesai will not lose any opportunity to corner his arch rival Sawant.
ROHAN KHAUNTE, Independent MLA
Porvorim MLA Rohan Khaunte too faced similar situation like that of Sardesai during monsoon session. But Khaunte spoke on various issues claiming to be 'balanced opposition.'
Khaunte has been waiting for an opportunity to expose BJP led state government on various fronts. He is active on social media and mainstream media lambasting state government.
ALEIXO REGINALDO LOURENCO, Congress MLA
Aleixo Reginaldo Lourenco has been one man army in the assembly for several sessions now. After spending several sessions on the opposition benches, Reginaldo is one MLA who, the BJP will have to watch out for. With proper floor coordination, Reginaldo can work wonders for the opposition benches.