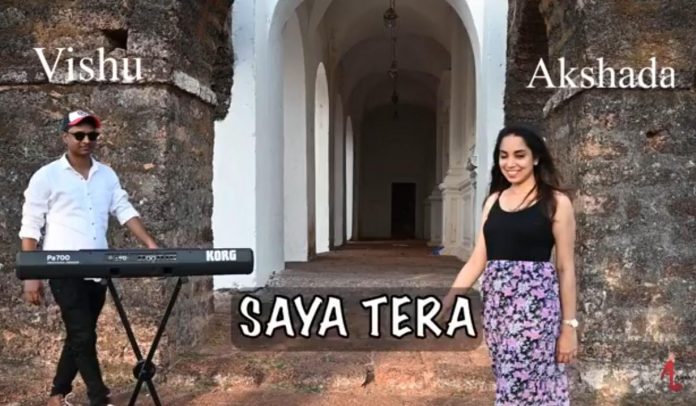 Panaji: Goa's own talent Akshada Talaulikar has paid special tribute on "Mother's Day" through a Hindi song which was released on Facebook and Instagram simultenously on Sunday.
The song "Saya Tera" shot in Goa speaks about mother's unconditional love towards her children.
"It is a tribute to all mothers for making us what we are now. And we are proud of them," said Akshada, who is a well-acclaimed singer, with several numbers to her credit.
Akshada's recent number "Teri Kya Story Hai" was recognized across the nation as it depicted life of women during lockdown.
Talking about "Saya Tera", she said the song is sung by her while Venus Anthony is lyricist and composer of the number.
Bibid Sh is a recording engineer who also did mixing and mastering. Production line was handled by Vratesh Raikar and Video Direction and Editing is by Photographia.
Pravin Chigalli is Director of Production while Lekhraj Gaonkar is Assistant Director of Production.
This is Akshada's first song on Mother's Day. "It took a week to record the song and one day to shoot," she said.
The video is released on Facebook and Instagram while it will be soon released on YouTube, she said.
Following is the link to the song: https://m.facebook.com/story.php?story_fbid=10220262142397336&id=1041390653