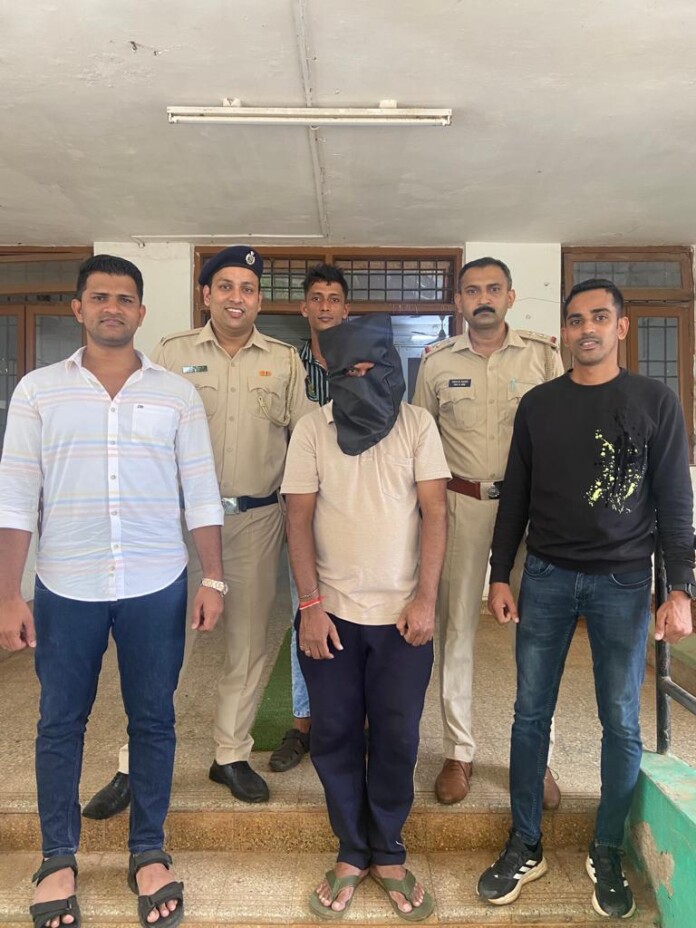 Agassaim: Police arrested Govind Shrirang Naik in connection with the hit and run case reported on July 31, 2023.
A team led by Police inspector Vikram Naik and PSI Parag, PC Raju Attar, Aditya Mardolkar, Dhiraj Pagi, driver Rama Ghadi tracked down the accused.
The accused is hailing from Carmibhat area. On the fateful day, the accused was driving swift car and dashed against the bike.
The police team using technical surveillance tracked down the accused.
He has been arrested under section 279,304 A IPC and sec 134 MV act.