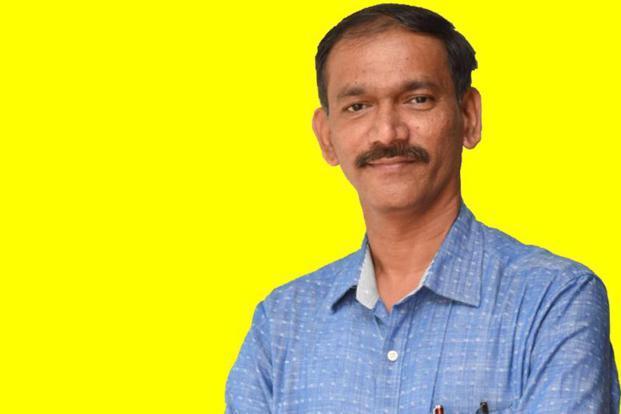 Panaji: Goa Pradesh Congress Committee President Girish Chodankar, who has resigned from his post taking moral responsibility for the defeat in election, said that the party would have won North Goa Parliamentary seat had Vijayadevi Rane accepted the proposal to contest.
Chodankar had lost the seat to BJP candidate Shripad Naik in a contest that saw saffron party retaining the seat for fifth time in a row. We spoke to him soon after he resigned:
ON RESIGNATION AS GCCI CHIEF
I have resigned taking the responsibility of the defeat. When our National president Rahul Gandhi gave different focus to the campaign. He created confidence in the workers.  There was no wave of Narendra Modi for the election. We were feeling that we would win on 100-150 seats. After the results everyone was confused. When Rahul Gandhi takes the responsibility and resigns and does not want to withdraw,  I feel that as Congress Goa President. It is my equal responsibility. I feel that it is collective responsibility. When my national president resigns taking moral grounds, then it becomes also my responsibility to put down my papers. Why should Rahul Gandhi be held alone responsible for the defeat? Rahul Gandhi did not lack in the performance, but others lacked. It is responsibility of state and district committee for the defeat. If he takes the responsibility and resigns then everyone should also put down paper. We will definitely have introspection on the results. I feel there should be accountability in politics.
DO YOU ACCEPT THE FAILURE?
I have accepted it very next day after the result. Not only about North Goa seat, I also own responsibility of defeat in other by elections too. I have accepted the responsibility.
YOUR AMBITION TO BECOME MP SPOILT THE CHANCES
During parliament election, I had not applied from anywhere. Many office bearers including MLAs wanted me to contest from South. There was also similar demand from North Goa committee. I had told them to keep me as 13th player. When there is no one, then Girish is there.
In North Goa, our initial consensus was Ramakant Khalap and he was also preparing for it. But when Mandrem by-election was announced, Khalap said that we have less MLAs in North Goa and will face problem in Sattari, so don't consider my claim for MP ticket but instead consider me for Mandrem ticket.
We should not have depended on Ramakant Khalap as a candidate. We should have groomed at least 2-3 candidates for North Goa seat.
HOW CONGRESS TRIED TO CONVINCE VIJAYADEVI RANE TO CONTEST
Pradesh Election Committee decided that I should be contesting. I told him that Jitendra Deshprabhu, who had contested election in 2009, should be given ticket. But that proposal was rejected. After that they insisted to clear my single name.
They wanted to clear my name but at my instance we cleared two names including Ramakant Khalap.
When we met in Delhi for screening committee, I told them that I don't want to contest. They insisted that Goa has only two Parliamentary seats and party will manage the campaign.
But still we went to meet Vijayadevi Rane. We told her that if she contests we would win in North Goa. She has acceptance in the North Goa including mining belt. There is lot of good will for us especially because of her own work and also development undertaken by Pratapsinh Rane. I am still of the opinion that we would have won the seat if Vijayadevi Rane had to contest. She was unanimous choice. She did not refuse immediately but Senior Rane said that he was not willing to allow another family member to contest.