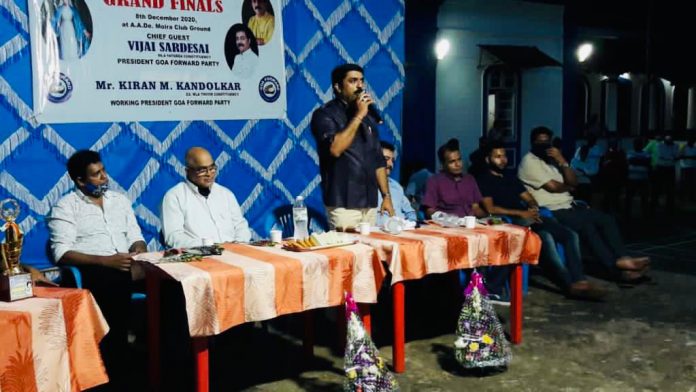 Goa Forward Party Chief Vijai Sardesai announced that that the party will erect a bust of Dr Jack de Sequeira on his birth anniversary 20th April at his ancestral village of moira.
Sardesai said that the present government has failed to give due recognition to Goa's Father Of Opinion Poll, Dr Jack de Sequeira.
Vijai Sardesai said "this government fails to observe Opinion Poll day as an important event of Goa's history. Goa Forward Party will give the rightful recognition to the Father of Opinion Poll through our proactive initiatives like the Opinion Poll Square in Margao.
Goa Forward Chief Sardesai made the announcement in the presence of Goa Forward Working President Kiran Kandolkar, Rev Fr Alexander Pereira, Oswald Cordeira – Deputy Sarpanch , Moira , Shekhar Kerkar , Ashwin D'Souza and others whilst addressing as Chief Guest for 1st All Goa Our Lady Of Immaculate Conception 7-a side football tournament at moira.