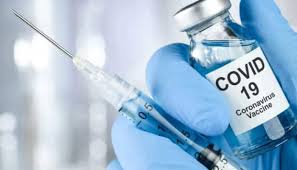 Panaji: When there are so many hullabaloos regarding giving clearance to our home-grown vaccine Covaxin by India's drug regulator, renowned medical expert Dr Shekhar Salkar says the vaccine developed by Bharat Biotech won't cause any noteworthy danger to any of its recipient and asked if anybody has any doubt they can opt out of it rather than questioning the entire vaccination efficiency process.
India's drug regulator had given the emergency approval to the locally produced coronavirus vaccine, called Covaxin, before the completion of trials. The government-backed vaccine was developed by Bharat Biotech, a 24-year-old vaccine maker, which has a portfolio of 16 vaccines and exports to 123 countries. Now, many are raising question on the efficiency of the vaccine, despite the makers are claiming that their vaccine is 200% safe.
Dr Salkar took to Twitter this morning to clear the air.
"Vaccination is a voluntary exercise. Those who have any doubts can opt out of it. The medical field goes by the rule "I will not cause harm to the patient. My medicine may not help but they will not cause any harm to my patients who have faith in me" On this concept both vaccines which have been certified by highest authority of India should not cause any significant harm to anyone," he tweeted.
Dr Salkar also asked people to continue practicing the COVID-19 guidelines as they have been the first line of defense.
"Only time will tell how much these vaccines have helped! But irrespective of vaccine we must wear mask, maintain social distancing and hand washing which eventually be our way of life. I am quite sure even if vaccine may not prevent COVID infection but from now on it will be of low virulent and unlikely to be fatal," he added.