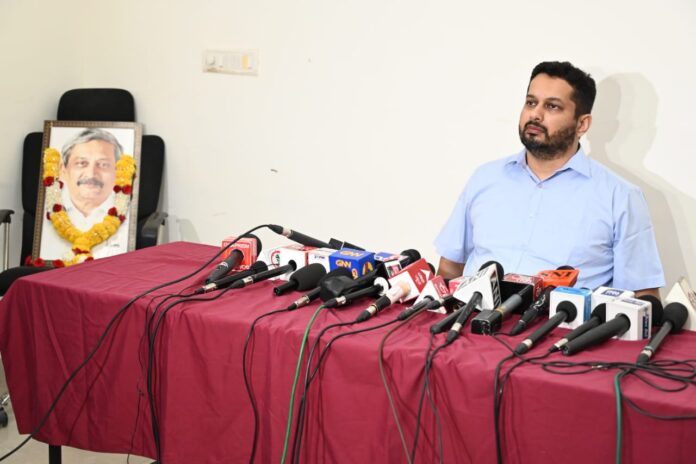 Panaji: Utpal, son of former Goa chief minister Manohar Parrikar, resigned from Bharatiya Janata Party on Friday, announcing that he would be contesting upcoming election as an Independent candidate.
"I was left with no other choice. I have resigned from the party and I would be contesting as an Independent from Panaji constituency," Parrikar told reporters.
Utpal said that resignation is a technical thing but "BJP will always remain in my heart."
"I am fighting for the values I am taking high risk. It is difficult choice for me, I am doing it for the people of Goa. no one should be worried about my political future, people of Goa will do it," he said.
"I was offered another option by the BJP," Utpal said adding that he was not in the politics for any position or post.
"I am fighting for values which I believe in. Let people of Panaji decide. I cannot negotiate with my party," he said adding that he stands for the values which he has been grown up.
When asked whether he would take support from other political parties, Utpal said that the only platform for him was BJP. "If not BJP, than I would go for Independent. I will not go for any other political parties," he said.