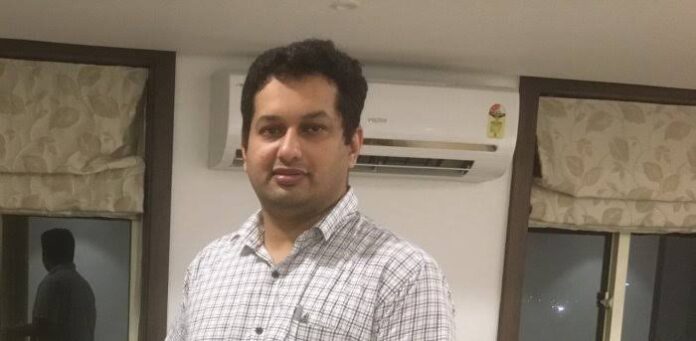 Panaji: Utpal, son of former union defence minister late Manohar Parrikar, on Thursday said that all the BJP leaders from Panaji Assembly constituency, who worked with his father, are currently with him in his campaign.
Parrikar was responding to the statement by BJP's Goa election in charge Devendra Fadanavis who had said that anyone would not get the ticket "merely because he is son of a leader."
Fadanavis' comment was apparently aiming at Utpal, who is vying for the ticket in Panaji Assembly segment, which is currently represented by party MLA Atanasio Monserratte. The MLA had shifted from Congress to BJP in the year 2019.
"I am a small party worker and cannot comment on what senior leader like Devendra Fadanavis has said. But if I had to asked for ticket just because I am son of Manohar Parrikar, than I would have insisted it last time (during by-election held after the demise of Parrikar)," he said.
The former union defence minister had expired on May 17, 2019.
Utpal said that he has continued meeting the voters in Panaji Assembly constituency. "Those people who were with my father in the party right from the year 1994 are currently with me, visiting the voters," he said.
Expressing unhappiness over "whatever things that are happening in Goa," Utpal questioned whether "integrity and character" does not matter. "You will give ticket to the person with criminal antecedent in the constituency represented by late Manohar Parrikar?," he said apparently referring to Monserratte, who is currently facing trial in the rape case.
" This is not just about Panaji. The political situation unfolding in Goa is not acceptable . It has to change, " he commented.