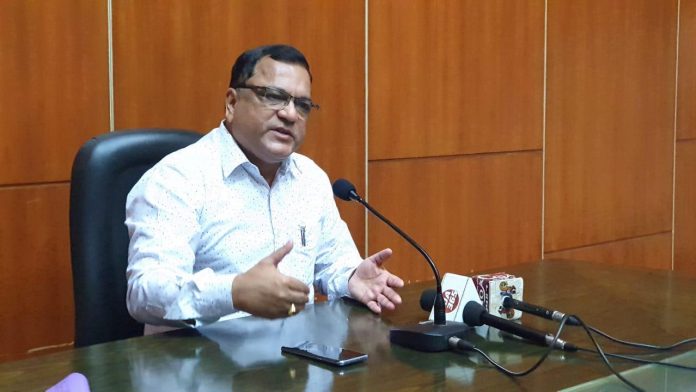 Panaji: Goa government will impose the traffic violation fines as per amended Motor Vehicle Act from January 2020 onwards, State Transport Minister Mavin Godinho said.
Godinho told reporters that the enforcing of fines as per amended central MV Act was delayed due to bad condition of the roads in the State.
"We will implement the fines as per amended MV Act from coming January onwards. There is no way that we would delay it further," the minister said.
He stated that many states have started implementing the amended act, while Goa is lagging behind in enforcing it.
"Goan people are different, they go on sentiments. But here we can't help, we will have to implement the amended Act," Godinho said.
The minister said that Goa would copy Gujarat model, where fines for certain offences are lowered. "But we can't reduce all the fines. There are certain handicaps. For example, we can't lower the fine for drinking and driving," he said.
"Wherever it is possible, we will be lowering the fines," Godinho added.
The minister said that the State had different implementation of the amended Act earlier this year due to bad conditions of the roads.
"I had assured that the fine would be implemented only after the roads are reasonably repaired. The repair of the roads will be over by December and from January onwards we can implement the amended Act," he added.
The minister said that the people who do not break the law should not be worried about the hiked fines on the roads.
"Why are you getting worried about the fines? Don't break the law," he suggested.