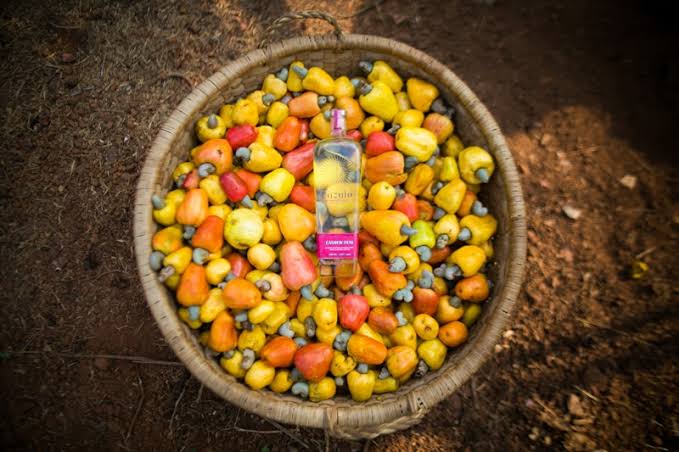 Panaji: Even as latest move of Goa government for the first time to impose tax on MRP of feni to regulat the country liquor industry has been met with mixed reaction, the distillers and bottlers feel that state's budgetary proposal hike cost on 'common man's drink'.
Chief Minister Pramod Sawant while presenting the state budget, last week, has  proposed to enhance the excise duties and fees which would generate a revenue of approximately Rs. 100 crore.
Cashew Feni Distillers and Bottlers' Association President Gurudatt Bhakta said that the government may have levied the excise tax on MRP of the bottle, with good intentions but it is hurting genuine bottlers and distillers.
"It will also hike the price per bottle of feni, which has been tagged as common man's drink," he said.
The association members are scheduled to meet on Tuesday (February 11) to discuss the new tax. "We might meet Excise Commissioner with the representation," he said.
Bhakta said though the association is yet to form its opinion he personally feels that government should rethink on the slabs and exempt the low prices country liquor from the taxation.
"The tax has been imposed to regulate the industry, which is a welcome step, but exempton to the lower priced bottles will help to keep the pricing stable," he added.
Founder President of the association, Mac Vaz, who was instrumental in getting GI indication for feni, said that due to social pressures, the liquor industry ends up being the first casualty wherein the ends justify the means to generate revenue.
"As far as Feni is concerned, this is the first time for the Heritage Spirit of Goa that such a tax has been levied," he said.
"I can only take solace from the fact that someone has to bear the brunt to generate revenue for the state ,in the same breath I wish the Government takes a leaf from how Maharashtra supports its Wine industry and grape Farmers so that the Fenny stake holders which are true celebrants of the " Make in India "swadeshi enterprise are able to stand up like david to the Goliath's of the liquor Industry," he commented.
Vaz said when they export the feni to the global western markets it's our way of chanting " Jai Hind" as it is the spirit of India which has been acknowledged as the Heritage spirit of Goa.
Admitting that few players were indulging in spoiling the markets through unregulated businesses, Vaz said  there is also a need to engage those few stake holders, who cut the goose that lay the golden eggs by bottling compromise spirit sold as Fenny at exorbitant prices.
"This happens because of the nexus between the few vendors who fool the tourists with special labels made for Individual vendors. This ends up with the consumer badmouthing the Feni industry," he said.