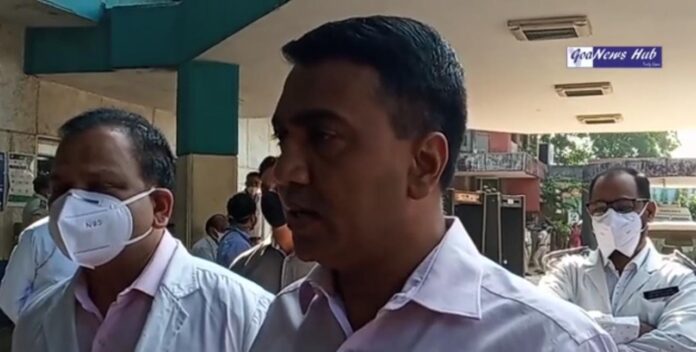 Panaji: Chief Minister Pramod Sawant that the health condition of Union AYUSH minister Shripad Naik has "improved a lot" and he has shifted to normal diet.
Sawant was talking to reporters on Friday after accompanying Vice President of India Venkaiah Naidu to meet Naik at Goa Medical College and Hospital, near here.
BJP Goa Unit President Sadanand Shet Tanavade was also present during the meeting.
The chief minister said that Naidu spoke to Naik and asked him to take care of his health.
Sawant said that Naik's condition, on Friday, has "improved a lot"  and all his health parameters have settled.
"In some days, he would be discharged from the hospital. His condition is improving day by day," said Sawant.
"He will recover fast. Hospital will be shortly starting with his physiotherapy sessions," he said.
Sawant said that Naik has shifted on "normal diet" from Friday.