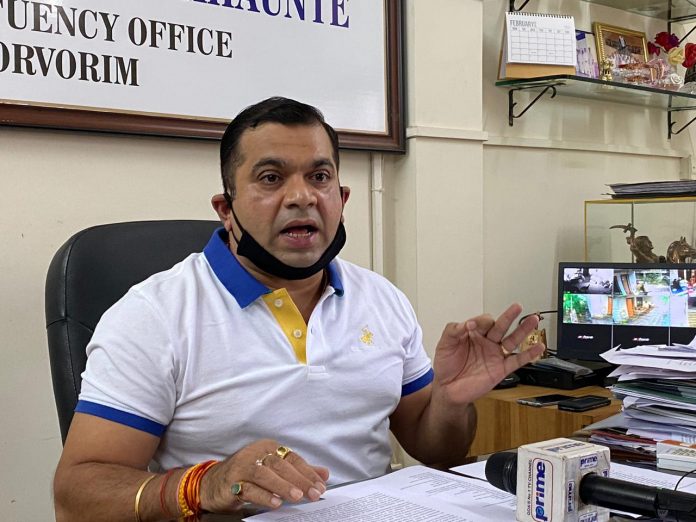 Panaji: Rubbishing chief minister Pramod Sawant's statement that ministers go to private to keep beds free for commoners, Porvorim MLA lashed out at the CM stating that CM is using deaths of Goans to justify the government's mismanagement in dealing with Covid cases.
"It's shameful that even the deaths of Goans is used by the CM to justify his failures and utter mismanagement of Covid," Khaunte tweeted.
Khaunte also went onto allege the CM is fooling Goans by making such statements.
"Is the CM taking Goans for fools when he says that Ministers are going to Private hospitals to keep beds free for common citizens? The statement is rather Sadistic, rubbing salt on the wounds of Goans," he tweeted in a thread.
In another tweet Khaunte stated, "Everyone knows Ministers don't trust their lives to government hospitals, they are for common people to get admitted, suffer and die. Further on, to coverup his Covid mismanagement, our CM Pramod Sawant has stooped so low as take support of deathly figures and death data comparisons."
The Porvorim MLA has been very critical and time and again raised hi voice against alleged mismanagement by the government in handling Covid cases in the state.