Margao: Miss Radha Vivek Naik, daughter of Vivek and Jennifer Naik,
grand daughter of late K. B. Naik stood first at Bhatrati Vidhyapith University. She received her Gold medal  and the Certificate for securing the first rank with GPA of 9.21/10 in Master of Law (LLM), Bharati Vidyapeeth, Pune, Maharashtra.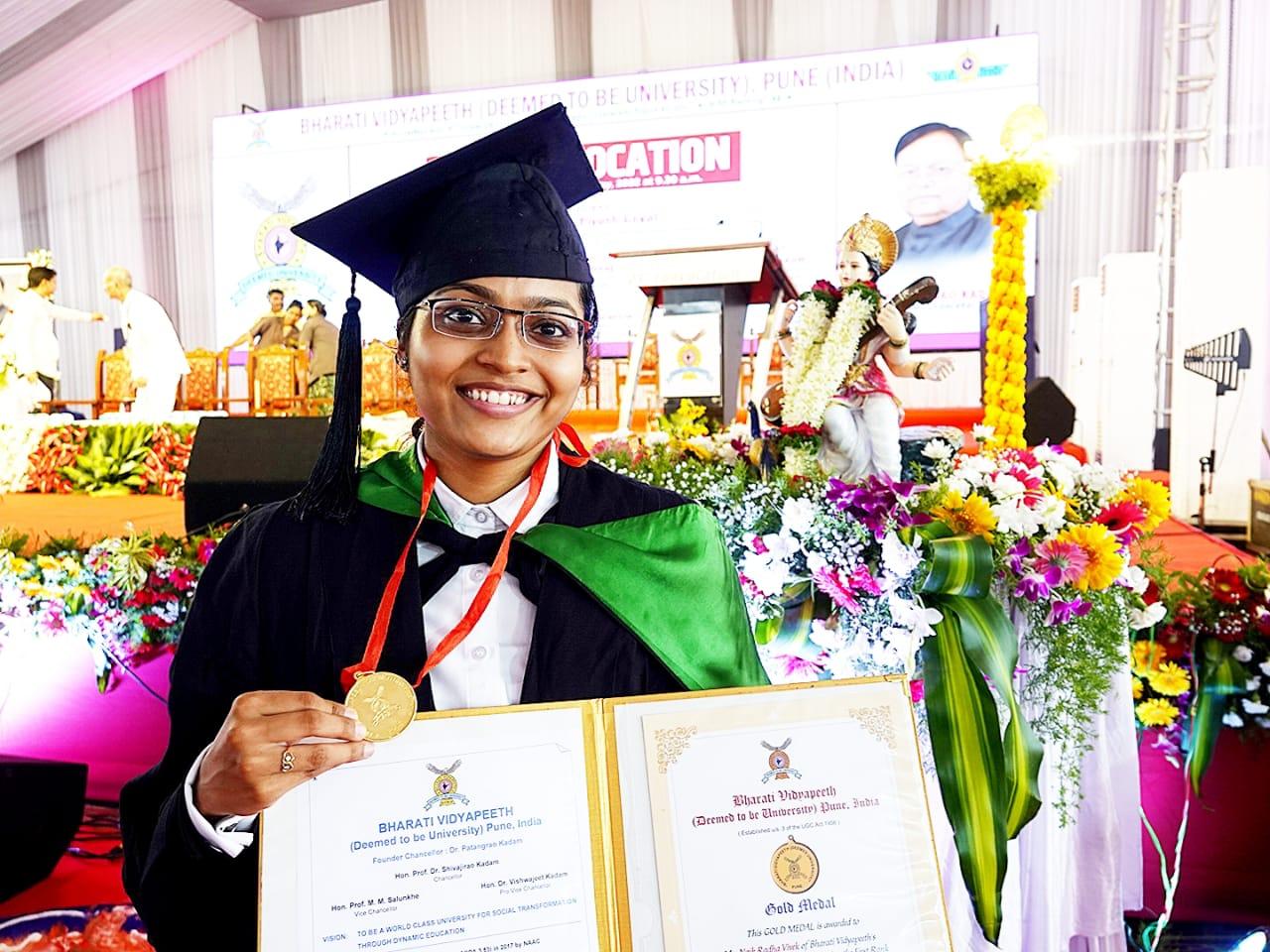 Radha studied In Samaj Seva Sangh's  Shishu Bharati Vidhya Bharati and Passed her SSC from Mahila and Nutan English High School Margao in 2011.
She Passed her Higher Secondary School from Carmel Higher Secondary School , Nuvem in 2013 and stood first in Commerce Stream at Carmel College, securing highest marks in secretarial practice.
She did her Diploma in cyber law through Government law college, Mumbai in 2013.
She did her Bachelor of Socio Legal Science and Bachelor of Law from Pune University, through Deccan Education Society's Shri Navalmal Firodia Law College ( Ferguson College Pune) in 2018 she was awarded Best All Rounder Student of College in 2018.
She stood first in her LLM course at Bharati Vidyapeeth, Pune in exams held in 2019. However convocation ceremony could not held earlier due to COVID Pandemic.
She was awarded Gold Medal and the certificate in 23rd Conversation ceremony held in Pune.
A proud moment for all of us as a  Goan Girl creating History at Bharati Vidyapeeth A deemed University where students from All over India and other parts of the world come their education.