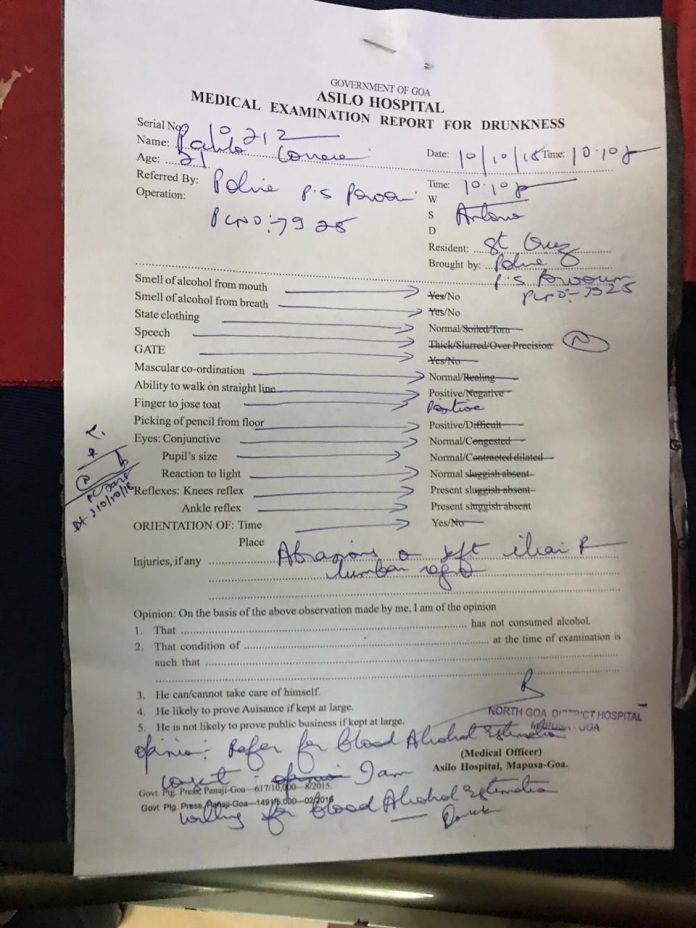 Porvorim: Actor Prateik Babbar refused to allow his blood to be tested at Asilo Hospital in Mapusa where he was taken last night as a part of the procedure after motor vehicle accident case was registered against him.
The actor has given in writing that he is unwilling to give his blood sample.
 21-year-old Paulo Correa has filed a complaint against Babbar at Porvorim police station claiming that his scooter was hit by a car driven by Babbar. He has also accused the actor of threatening and verbally abusing him and his cousin sister, both of whom were travelling on a bike.
Police Inspector Paresh Naik confirmed that Babbar has refused to let his blood be tested at the hospital.
 He said that the accused has been booked under motor vehicle act, while further investigations are on to check whether he could be booked under Indian Penal Code as there are also other allegations like threatening against him.
Naik said that Babbar has been called for questioning again at the police station on today.