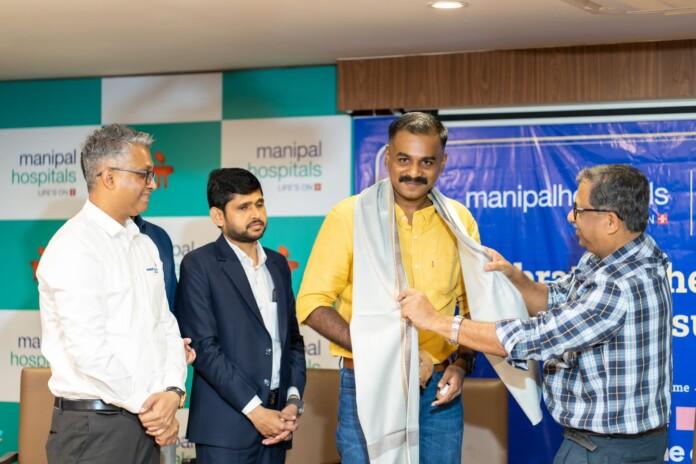 By way of a Super Cop, Goa is so fortunate to have this young IPS officer Nidhin Valsan serving our State. This dedicated and committed officer is an inspiration to us all.
As a Stage IV Cancer survivor his battle against the dreaded Cancer is amazing. His relentless Positive Mental Attitude is something for us all to inculcate. Despite his health concerns he has faced up to the challenges and got on with his life and commitments and responsibilities cheerfully and bravely. Today he has four posts to manage as SP North Goa, besides SP Crime, SP Cyber crime and he is also heading the SIT probing the land grabbing.
With a firm belief that most cancers can be cured, Nidhin Valsan advises that being calm, positive, and optimistic goes a long way. He believes that the dreaded disease can be overcome by having a positive outlook with a strong heart and mental strength to battle it head on.
Battling cancer may not have been an easy task for this very suave Police officer who today besides ably handling the four hectic duties assigned to him finds the time to regularly jog and keep himself fit to discharge his duties as a Senior Police Officer in a crime ridden Goa.
Let us pray that the Almighty God keeps the very cheerful Nidhin Valsan and his family blessed with good health and happiness and every success in his quest to discharge his enormous responsibilities for the common good. (Article written by Aires Rodrigues)