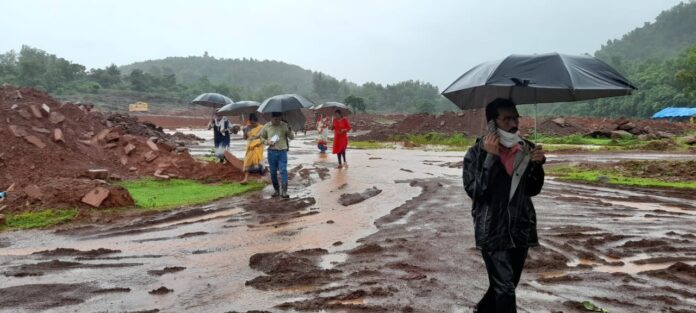 Sattari: The officials from the Mines Department along with the Valpoi Talathi and other officials today launched searches on the illegal quarry at Pissurlem village and seized the four cutting machines, four generators, four power trailers, a JCB and 1700 laterite stones.

The pissurlem village women complained to the Mines Department and the Valpoi Mamlatdar office a couple of weeks ago. All women from Pissurlem village were raising their voice against the laterite stone mines for the past several days and were demanding the concerned departments to take action on the illegal laterite stones mine, which is running on a full swing in the village.

Finally the concerned departments decided to take the action against the illegal quarry.