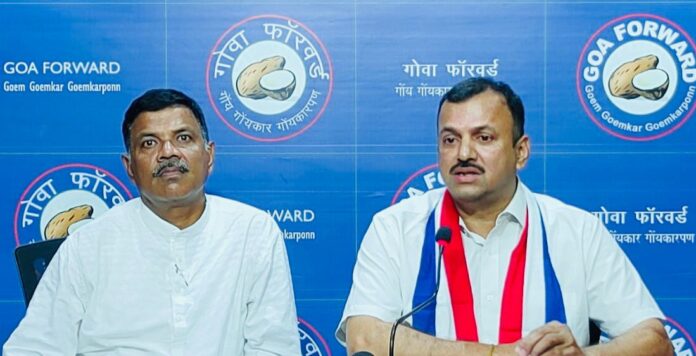 Panaji: Jagdish Bhobe, leader of Goa Forward from St. Andre constituency has demanded that the government should make proper management to avoid traffic jams from Goa Velha- to Agacaim.
Bhobe on Thursday addressed a press conference in Panaji and said that the BJP govt failed to make traffic flow smooth in this area. His fellow villager Succoro Fernandes was also present.
"There are feast and novenas. During this festive period people will suffer commuting from this area as traffic jams are witnessed every passing day." Bhobe said.
He said that it takes almost two hours to cross from this area as serpentine queues of vehicles are seen during traffic jams. "MLA has failed to do development in this area. Hence people are suffering." He said.
He said that the government should take measures to make traffic flow more smoothly in this area. "I request the Chief Minister and all concerned offices to take steps to avoid traffic jams in this area. There is threat to the people's life who wait for busses along roads as there are no proper bus stands in this area." Bhobe pointed out.