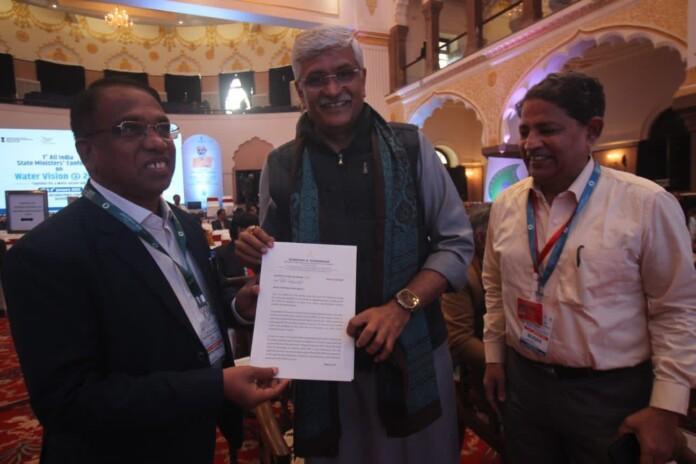 Bhopal:  The Goa government on Thursday finally submitted its objection to the centre for their approval to the Detailed Project Report (DPR) of two dams on Mahadayi river submitted by Karnataka government.
During an event in Bhopal, Goa Water Resources Department Minister Subhash Shirodkar submitted a letter objecting to the DPR on two dams on Mahadayi river by Karnataka to Union Jal Shakti Minister Gajendra Singh Shekhawat.
The Central Water Commission had given technical clearance to Karnataka for diversion of inter state Mahadayi river water.
Shirodkar said that the Goa government has strongly objected and informed the union minister that CWC has acted in a high handed ,biassed manner and against natural justice.
"Knowing very well that the matter is subjudice, before the Hon Supreme Court of India and is being opposed by the state of Goa at all forums, the CWC without the consent of the state of Goa in a haste have issued technical clearance for diversion of Mhadei river," Shirodkar said.
Shirodkar said that Goa has demanded that the said clearance should be withdrawn immediately, as the alleged diversion of Mahadayi river water will cause immense damage to  the water security, ecology, salinity, water balance, river ecology , and environment.