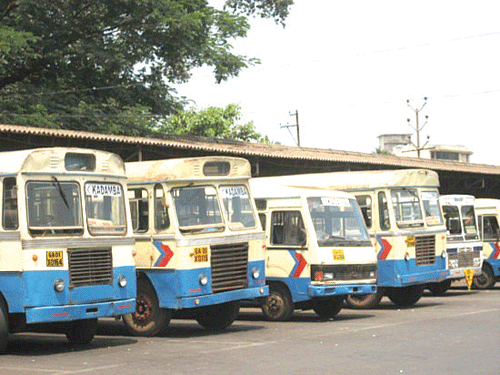 Panaji: The Kadamba Transport Corporation (KTC) drivers and Allied Employees Association has once again reiterated their demand for immediate implementation of 7th pay commission recommendation to its workers; failing which have threatened to hold protest across Goa.
The Association under AITUC today held workers convention in the city. The other demands include clear-cut policy on re-employment of retired employees on contractual basis, filling up of all existing pending vacancies and promotions and to stop all forms of outsourcing in the Corporation.
"The workers have unanimously decided that if government does not implement Seventh Pay Commission with effect from January 1, 2016 and fulfill all other demands such as regularization of Badli and daily wage workers, they will wage a relentless, peaceful and united struggle throughout Goa until their demands are met," the press statement issued by the association, reads.
They claimed that the KTCL workers are eminently entitled to all the benefits of the pay commissions by virtue of the binding agreement between the KTC drivers and allied association and KTCL management.