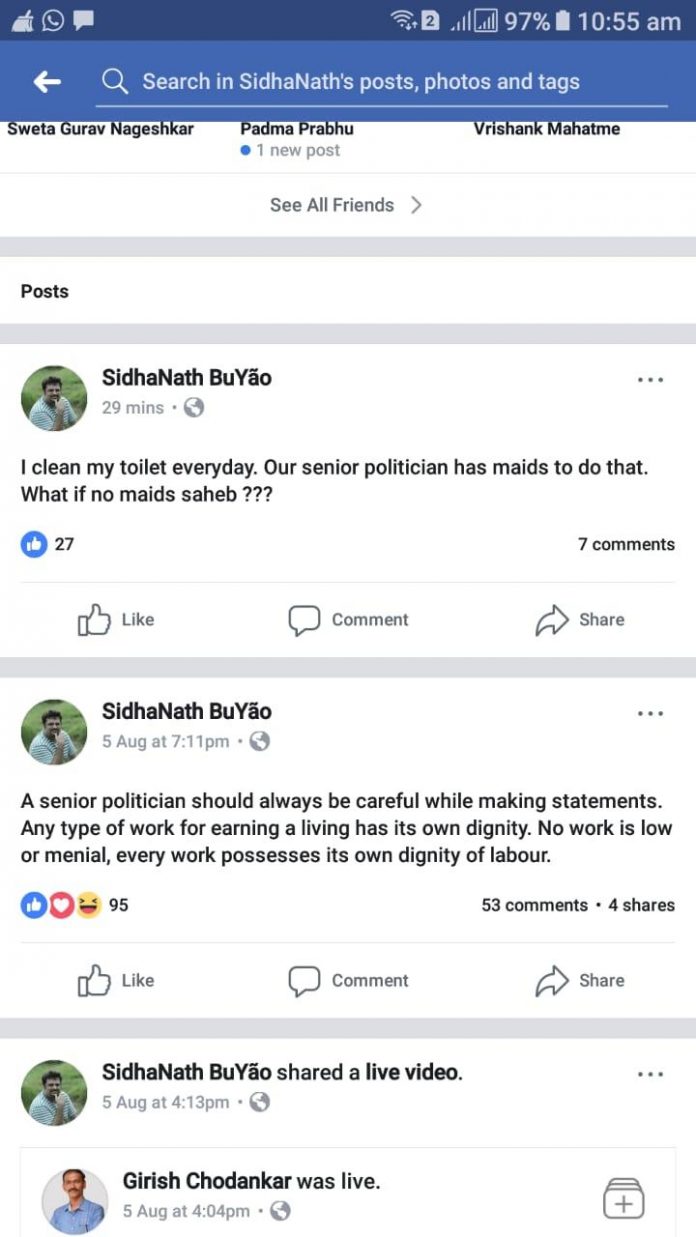 Panaji: Congress spokesperson Sidhanath Buyao has taken dig at his party's senior-most MLA Pratapsingh Rane on social media, wherein the former has said that 'senior politicians should be careful while making statements'.
"A senior politician should always be careful while making statements. Any type of work for earning a living has its own dignity. No work is low or menial, every work possesses its own dignity of labour," Buyao posted on his Facebook account without naming anyone.
"I clean my toilet every day. Our senior politicians have maids to do that. What is no maids sahib???"  he has posted further.
While Buyao has not mentioned the so called senior politician name, it is very clear that the comments were pointing to former Chief Minister and the longest serving Congress MLA Pratapsingh Rane.
Rane, while speaking on private member resolution on mining on the Floor of the House, had said that "people who don't live in mining belt…wants to talk more about the industry….they come from the areas, where people go abroad for living …we don't know what kind of job they do there…I have heard that they clean toilets there".
"I had gone to London…in a hotel I saw person outside washroom standing with towel in hand and asked me in Konkani.." sir kena yealo tu?"…", Rane, who had later clarified on his statement, had said.