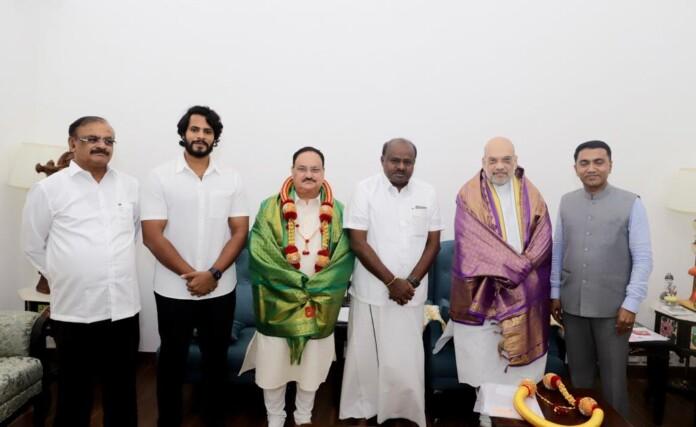 Panaji: Goa chief minister Pramod Sawant on Saturday said that the JD (S) joining BJP-led NDA will strengthen the alliance "not only in Karnataka but also in the entire South India."
Sawant was present on Friday in New Delhi during the meeting of JD (S) leader H D Kumaraswamy with Union Home Minister Amit Shah and BJP National President J P Nadda.
Talking to a group of reporters in Goa, Sawant JD (S) joining the NDA is good news which will further strengthen the NDA in the centre. He said that the NDA will win on all the Lok Sabha seats in Karnataka.
"This alliance will not only be beneficial for the NDA in Karnataka but entire South India," Sawant said.
Congratulating Prime Minister Narendra Modi over the passage of the Women Reservation Bill in Parliament, the chief minister said that it was a historic moment.
He said that thirteen (13) seats would be reserved for women in the Goa Legislative Assembly, once the bill is implemented.
Goa legislative assembly has a strength of 40 seats.