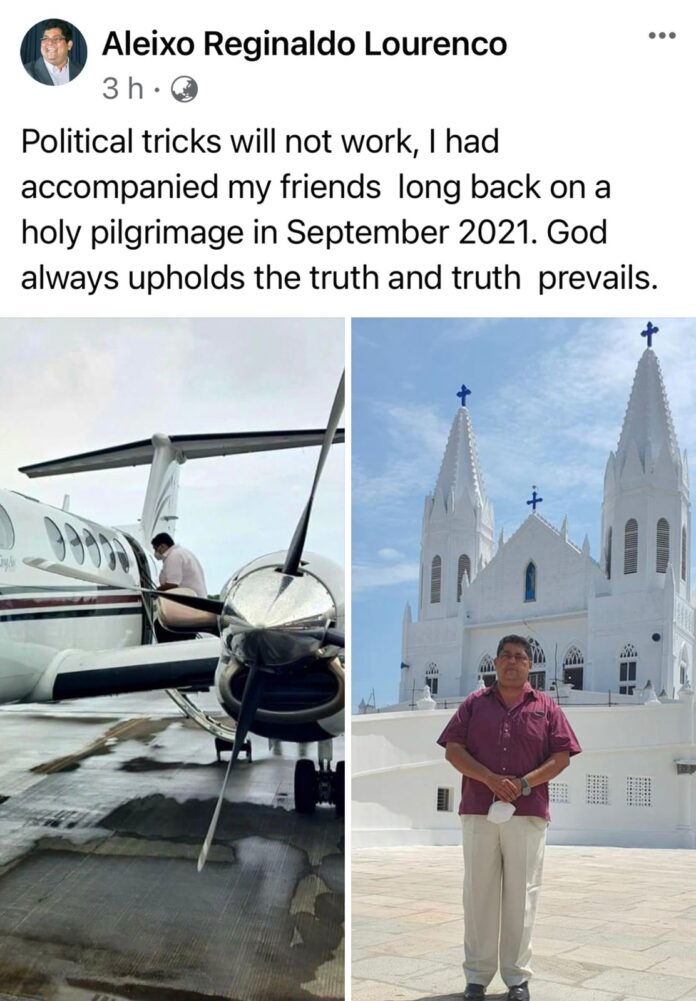 Panaji: Hours after his picture boarding a chartered flight went viral, Curtorim MLA Aleixo Reginaldo Lourenco sai that he had gone on a holy pilgrimage.
Lourenco posted his picture in front of Holy Shrine of Valankini on his facebook to support his claim.
"Political tricks will not work, I had accompanied my friends long back on a holy pilgrimage in September 2021. God always upholds the truth and truth will prevail," he posted.