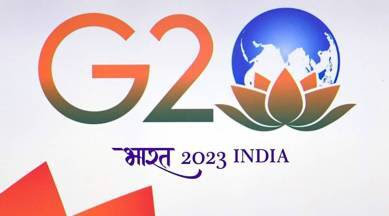 Panaji: The Directorate of Health Services has decided to start antigen testing at both the airports, Goa International Airport, Dabolim, and the Manohar International Airport, Mopa for the G20 delegates who would be arriving in the state.
The first of the eight G20 summit meetings would be held in Goa from April 17-20.
Dr Kedar Raikar, Officer on Special Duty (Health), told reporters that although the COVID-19 testing is not mandatory, it will be done as a precautionary step for the delegates coming for G20 summit.
"Only the delegates with symptoms will be tested, as authorities have adopted a 'no symptom, no testing' policy," he added.
Raikar said that the Directorate of Health Services have started swab testing centres at both the Airports.
"Testing facility has already commenced and will continue to till the last day that is 20th April," he said adding that a swab testing will also be operational at the venue of the meeting.
Sanjith Rodrigues, Nodal Officer for G20 said that the testing centres will be operational right from the day of arrival, all through. "Respective teams will be working round the clock at the airport and at the hotel at all times," he said.
Speaking further, Raikar said that at the venue there will be emergency room for any eventuality with a doctor from Goa Medical College and doctors from DHS.
"In case of any emergency, an ambulance with a team of doctors, nurses, and paramedics deployed by DHS will be on duty at various sites for the delegates too," Raikar said.
He said that mostof the international delegates will be arriving at the Dabolim airport since direct flights from Manohar International Airport are yet to commence.
"Authorities are also in contact with Goa Police to generate a dedicated green corridor and if necessary shift the delegates to GMC if they fall ill," he said.