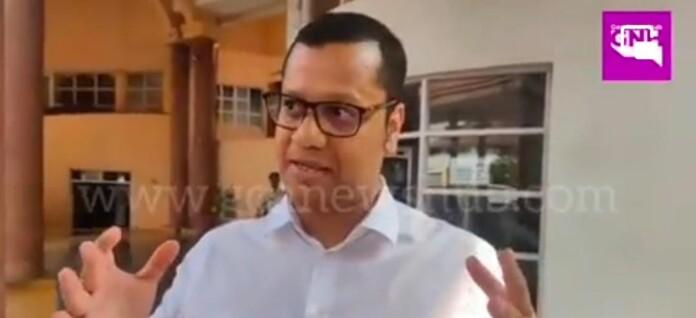 Panaji: Goa's Leader of Opposition Yuri Alemao on Sunday said that he would be submitted letter to Speaker of State Legislative Assembly Ramesh Tawadkar demanding one-day-discussion on Mahadayi water diversion issue.
Four day long Session of the House is summoned from January 16-19.
Alemao told reporters that he will be submitting letter to the Speaker on Monday (tomorrow) demanding one-day-long discussion on the issue of Mahadayi.
The Business Advisory Committee meeting of the House is scheduled to meet on Monday ahead of the Session.
Alemao said that he will also demand that Private Members' Business day be held on Friday, as the Session culminates on Thursday and also there should be at least seven Calling Attention Motions to be taken from the Opposition benches during the session.