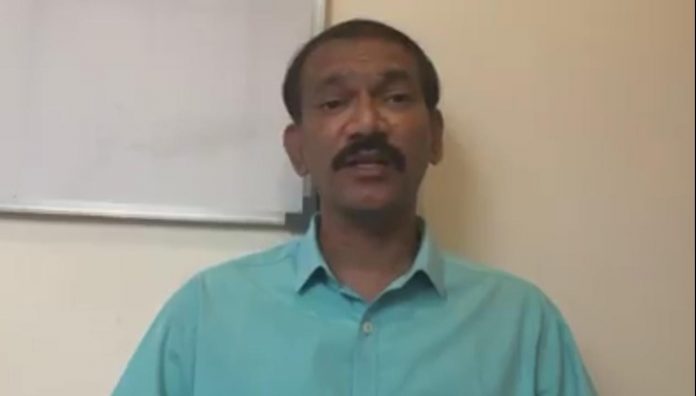 Margao: The BJP government headed by Chief Minister Dr. Pramod Sawant has lost complete control on the administration and has miserably failed to handle the Covid19 Pandemic in Goa besides reviving the Economy of the State. The frustration of Dr. Pramod Sawant is clearly visible from the act of Police to arrest Congress Vice- President Sankalp Amonkar and others at midnight charged GPCC President Girish Chodankar.
The government should not attempt to supress the voices of the people who are protesting against the failure of the government to handle the Covid19 situation in Goa. The people will not hesitate to come on roads if the government continues with its Dadagiri warned Girish Chodankar.
The government came out of the slumber when one after the other positive cases were detected in Mangor hill area of Vasco. It is evident that the local BJP government had not done any preparations of Covid19 Testing and Quarantine facilities during the 40 days lockdown period. The government woke up after spread of Corona Virus in Mangor Hill and other areas of Goa. Unfortunately, the government did not show any courtesy of taking the people into confidence. The contradictory statement of the Chief Minister and his Cabinet colleagues added to the fear and anxiety of the people.
The residents of Vasco had demanded a lockdown when the cases in Mangor Hill were on a high rise. But the government did not listen to the peoples voice and in fact went ahead to declare a new Covid19 Centre at Vasco. Congress Vice- President Sankalp Amonkar addressed the media to raise the voice of the people to the government. It is unfortunate that he and his colleagues were arrested at mid night by the Police and released on the bail at wee hours of the Morning.
The Chief Minister and his Cabinet Ministers and all the MLA's of BJP are busy making money and indulging in corrupt activities even during Covid19 crises. The Chief Minister ordered arrest of Sankalp Amonkar because the later had exposed the involvement of Dr. Pramod Sawant in coal transportation contract.
Girish Chodankar
President GPCC