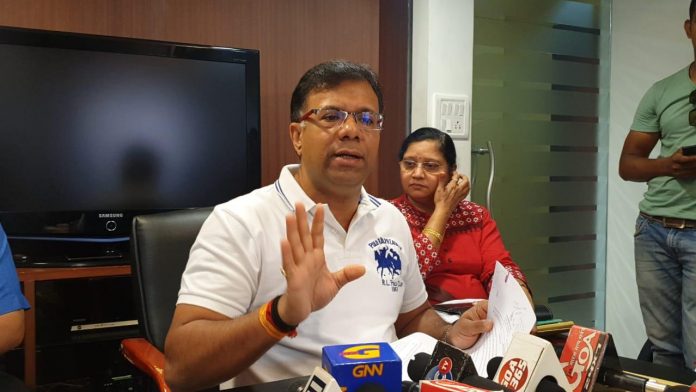 Panaji: Even as Goa Forward Party President Vijai Sardesai has demanded complete ban on the import of fish in the State, Health Minister Vishwajit Rane has refused to do it.
Rane on the other hand has formed guidelines allowing only registered traders to import fish in the State. The minister has avoided to comment on the demand of GFP to ban the fish import.
Sardesai, earlier during the day, talking to delegates at a conference, had said that the State should ban import of fish to do away with the fear of formalin. He had said that the people have deserted fish market due to fears.
The Fatorda MLA has said that the ban should continue till Goa has State of the Art food testing labouratory.
Health Minister, who addressed a press conference, refused to impose the ban. On the other hand, he said that his department will strictly follow the circular issued by Chief Minister on August 04, 2018.
"The circular that was issued on august 04, 2018 asking traders to register with the local government or government in their state. Initially, traders had asked for 15 days in addition the time granted to them. But till now they have not registered," he said.
Rane said that the fish would be allowed only in insulated vehicle to be transported. He urged the traders to do the paper formalities which are mandated in the circular.
He said that he would be visiting South Goa tomorrow to scout for a place to set up the labouratory.