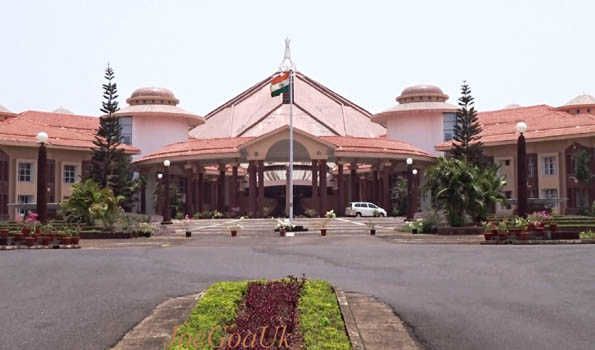 Panaji: Goa Forward Party (GFP) on Friday demanded before Speaker of Legislative Assembly Rajesh Patnekar to convert upcoming Session from three day long affair to full session.
GFP Legislative Wing President Vijai Sardesai has written to the Speaker that the upcoming Assembly session from July 28 should be converted into a full session including all the unfinished business of the 14th Session, so that people of Goa are delivered true justice.
"The severity of the pandemic is, presently at its lowest. As such, I wish to remind you of your promise to the people of Goa, through the electronic media, that you will hold a full session of the House, as soon as it is possible, and ensure that all the unfinished business of the 14th Session including discussions on the budget will be completed," he said in a letter to Speaker.
Sardesai has expressed anguish that the session has been curtailed to nominal three day between July 28 to 30. "We, the MLAs, who have been elected to serve the people by legislating and discussing and debating the views, hopes and aspirations and issues and problems of our constituents, are failing them miserably by participating in only token, nominal and mandatory legislative sessions," the letter reads.
He said that the opposition in the present Assembly has repeatedly demanded a full session to be held as many important and critical issues facing Goans and our future generations have to be debated and discussed so that their future is salvaged and protected. "All our requests and demands have come to naught so far and there appears to be a premeditated and scheming approach of the ruling benches to avoid bringing up these issues on the floor of the House. This is an obvious plot to bulldoze through all the anti-people actions of the government without allowing any proper debate," Sardesai said.