Panaji: Goa Forward Party on Wednesday wrote to the President of India Ram Nath Kovind demanding immediate dismissal of Pramod Sawant-led State government and imposition of President's Rule.
The demand comes, two days after former Goa Governor Satya Pal Malik, accused Sawant-led government of being involved in corruption during COVID-19 pandemic.
GFP President Vijai Sardesai has pointed out to the statements by Malik, which has inducted chief minister Pramod Sawant and his cabinet.
"We therefore are of the opinion that in the wake of such scathing comments by constitutional authority, the government of Goa has lost all morale, ethical and political footing to continue in power and has deprived itself of the previlege and right to rule over the people of Goa," Sardesai said.
The letter has demanded that the government of Goa be dismissed forthcoming and President's Rule imposed before the last vestige of public trust in our constitutional institutions is irretrievably lost and our proud state continues to be the discredited and disgraced.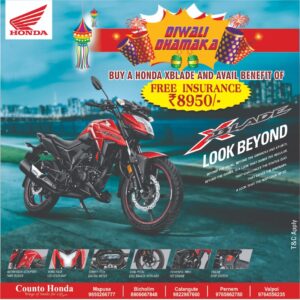 "We sincerely hope that your excellency will find adequate and reasonable merit in our arguments and treat our plea with the attention and urgency it deserves, and intervene to uphold and preserve high standards in public office and demand nothing less than impeccable conduct from those who are elected to hold them," it reads.